Sydney Bard Training Stables
---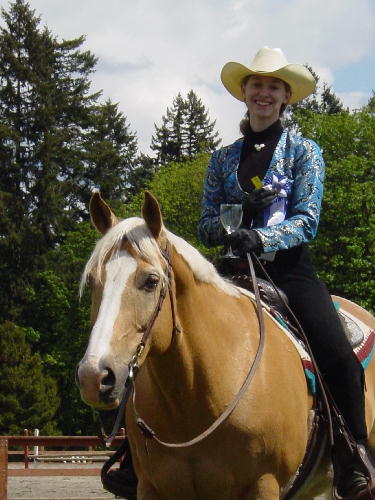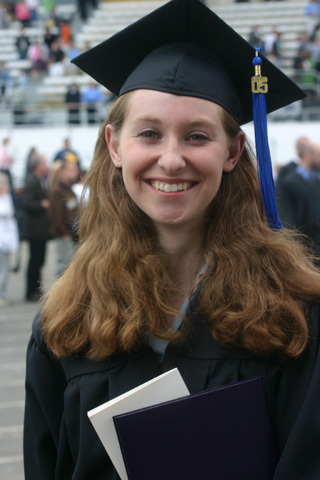 Sydney graduated June 2005 with a B.S. in Business from the University of Washington. Now a Boeing employee.
---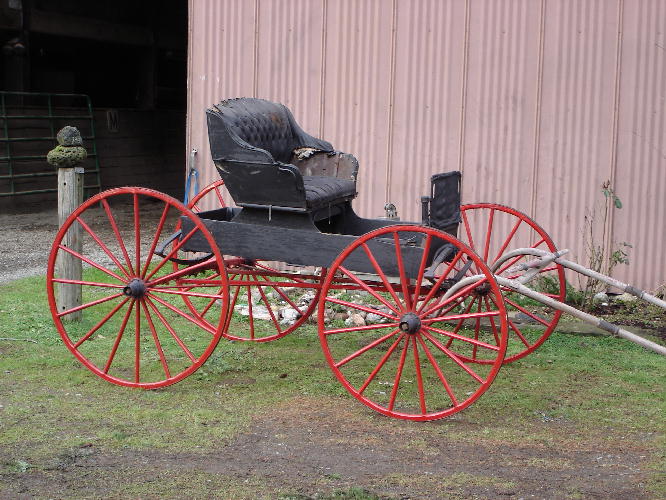 1915 Wisconsin Carriage, newest addition to Bar-D collection!
---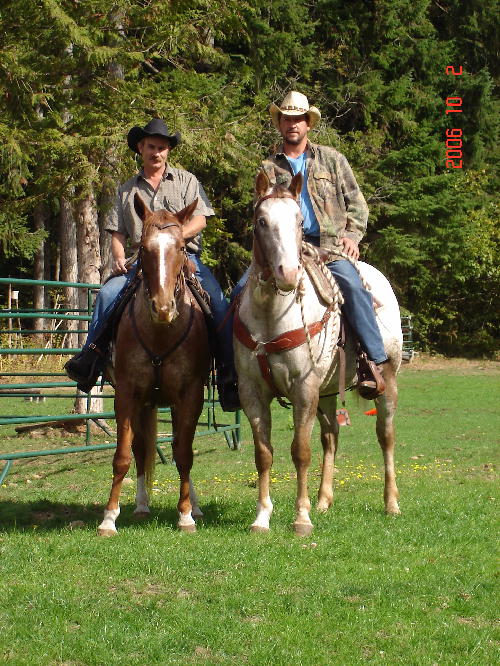 Bob Countryman and Annies Luck, a Toolman daughter.
---

Jim Peters and Wrangler's Sonny Dee.
---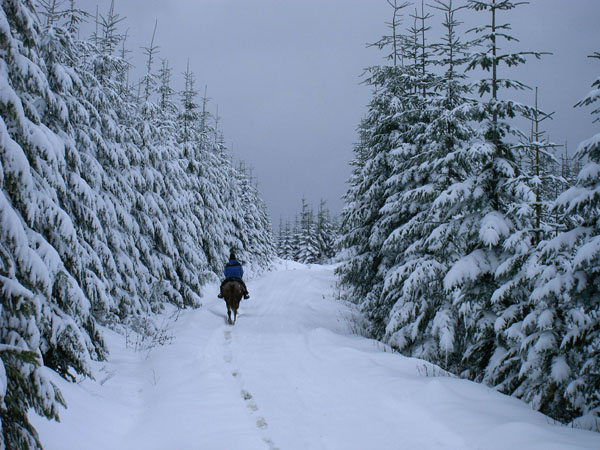 Laura Junjek and Sedona, Nov. 2005
---
Patti Shores and Ernie
---
August 2005 Games at the Bar-D

Trophy winners: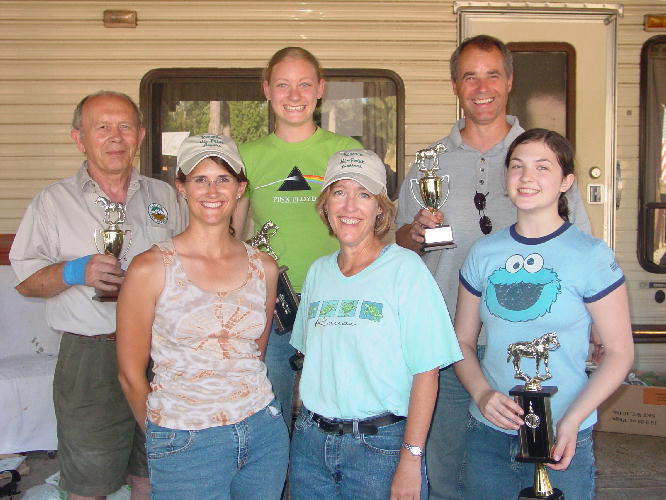 ---
King County 2005 Fair WINNERS!
Allison Drinnon: 2006 WASH. STATE 4H CHAMPION BAREBACK EQ!
Grand Champion Bareback Equitation with DIZ. This pair won 6 Supreme Champions this year (14 total).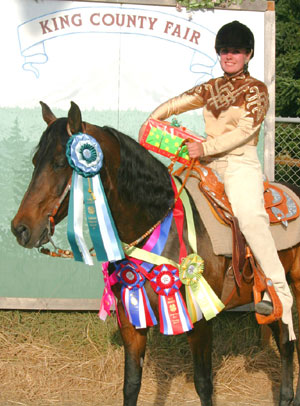 Grand Champion In Hand Trail AND Lunge Line and was Reserve Champion Showmanship with Callie (Mighty Cute Wrangler, yearling Toolman daughter)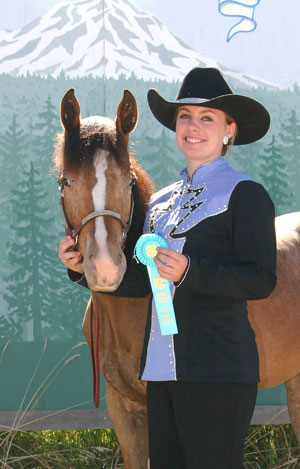 Western Games High Pt. Trophy and Sportsmanship Trophy with Pride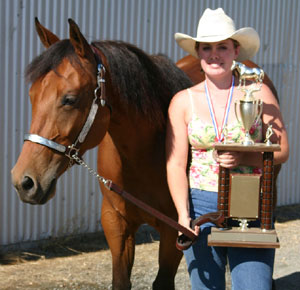 Kendall Samford
Grand Champion Stockseat Equitation with Wrangler's Nikita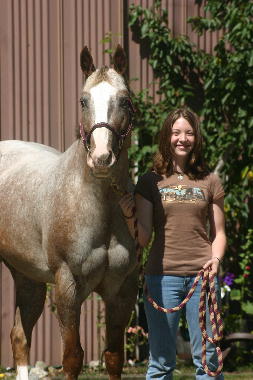 ---
Sydney Bard and her mare, Ruby Red Wrangler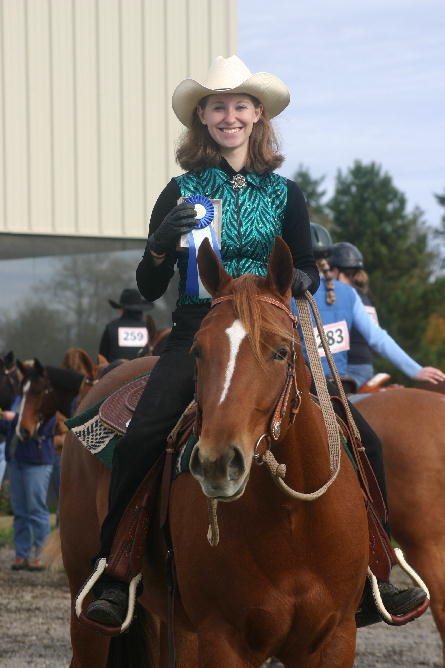 Marcia Karr and Sirius T. Black, son of Toolman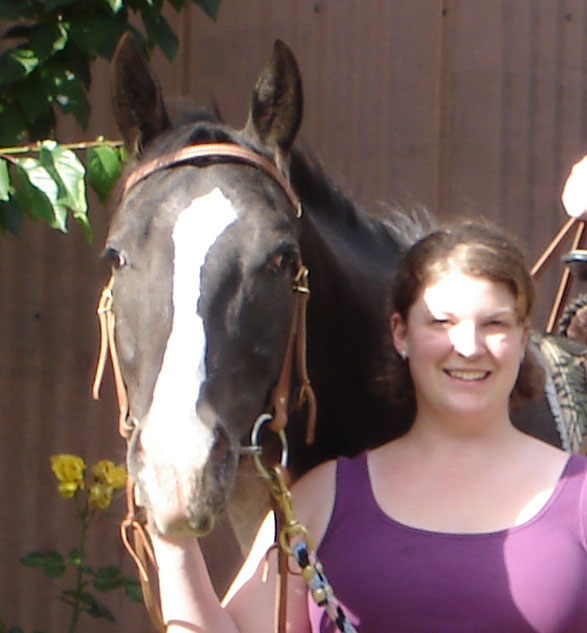 Melissa Vreeburg and Wrangler's Top Gun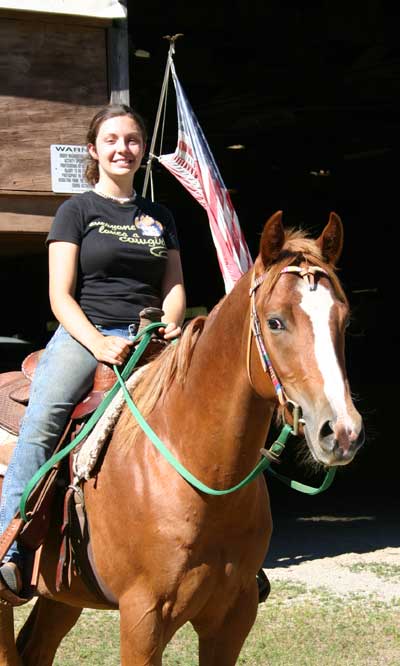 Linze Bard (home on brief leave from the Navy) and Nick's Double Shot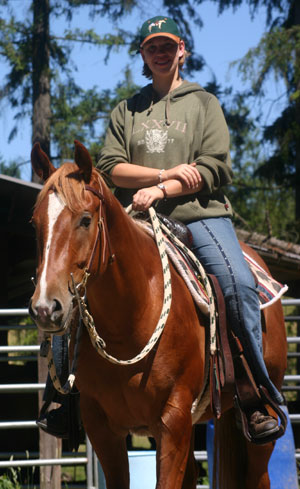 ---
---

Zip Up My Wrangler's (pending), 2005 Wrangler colt out of the AQHA mare, Zips Classy Lass. Read her story, Dances with Death, on the article page. Wrangler's Robin, filly below, born May 1, 2005.
---

2004 Sir Wrangler foals:

---

Syd and Jan after a flight in the B-17 Flying Fortress, Fuddy Duddy, May 2005. Jan's Dad, Bob Bradley, flew one of these in WWII.

---
---

The great snowstorm of January 2004, unusual in Western Washington! Jan Bard and Mark Junjek
Joe Bard & Reba
---

Jerry Miller and Wrangler. Jerry has shod Wrangler for 25 years!
---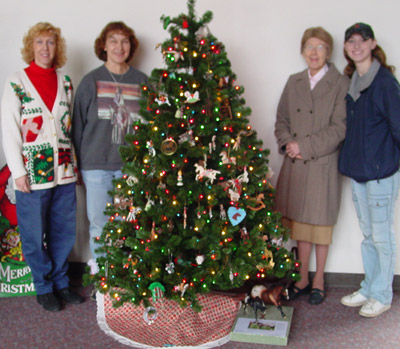 First place winner at the Wilderness Lodge 2003 Christmas tree contest! Ornaments completely western. Surrounded by Genie Deutsch, Jan Bard, Ruth Bradley and Sydney Bard.
---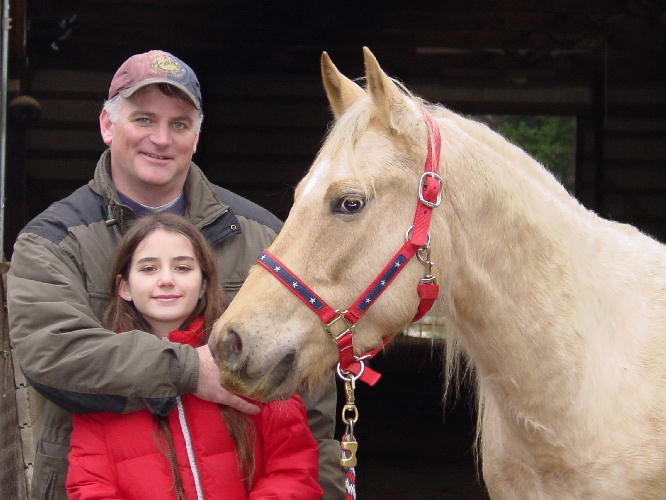 Kyle Kimple and daughter, Teanna, with The Wrangler Blonde. Kyle can be seen with Neon on the photo page (Appaloosa Club Poster Boys!). Kyle is a math teacher in Artesia, New Mexico, and owns The Texan Blonde, this mare's dam.
---
Ms. Wranglerette, now owned by Linze Bard, is a 2002 full sister to multiple world champion Dude to Wrangler.
---

Pam Huber and Charm. Pam has an embroidery business out of her home. www.sewitis.net
---

Kendall Samford, her Mom, and Nikita. 2000 Wrangler daughter. Started by Sydney and Kendall. Incredible gaits. Watch for them on the 4H circuit.
WAY TO GO! 2004 4H finals: 5th in the STATE Bareback Eq.!!
---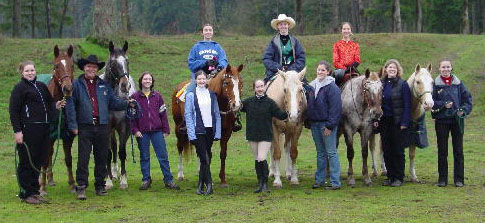 At the Unit, good memories, good horses, good people!
---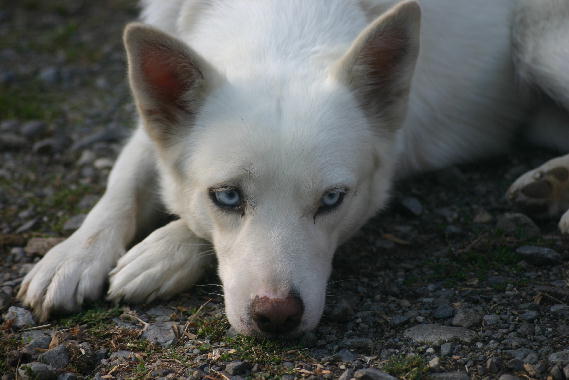 Alaska, our dog. Found by Linze while in San Antonio, Texas, 2005, next to a gas pump. Skin and bones, no ID. GREAT dog, loves the snow!
---
Allison Drinnon and Diz. Multiple open show winner. 2004 State Champion 4H Stockseat; and Mighty Cute Wrangler, now a 2 yr old!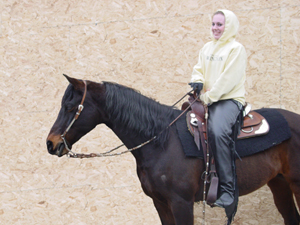 ---

---

Melissa Vreeberg and Wrangler's Top Gun

Tracy and Jim Peters. Outstanding father/daughter team!
Jackie Peters and Blister
---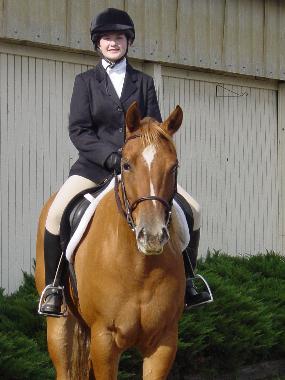 Jacqui Mount and Reba Wrangler winning English at Cedar Downs
---
Ruby Wrangler, Sydney and Sarah Clark
---
Laurie and Natalie Thompson and Mos Wonderful
---
Kelly Ferguson and Honor Me Wrangler. Multiple wins with Kelly AND her mom, Joan!
---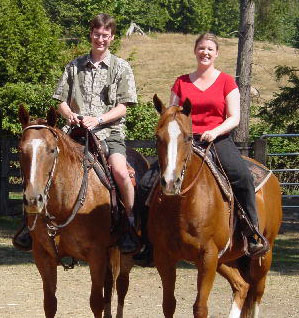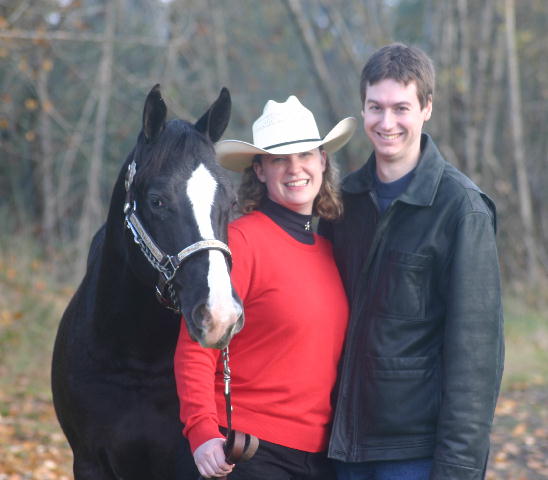 Ed on Sedona and Marcia on Classy. Ed has helped with our web site and Marcia has won with Classy. Marcia is the new first-time horse owner of Sirius T. Black, weanling son of Toolman. There are more pictures of Sirius on their web page.
---
Dr. David Smith and Zippos Classic Lass- AQHA mare that won a battle with death in the form of a bacteria, Clostridium Perfringens. Dances with Death, is a more complete account of her struggle.
Her "warm and fuzzy" story is in the book, "Horse Tales for the Soul", # 5, AND on video tape, Volume 5 by Bonnie Marlewski-Probert
---
Sadie Smith and The Wrangler Blonde. 3 yr. mare learning the reining discipline.
Sirious Cash and Patti Shores- Oct 2003- Shady Oaks Combined Driving Event in Lodi, California. Won the marathon and 3rd intermediate single horse! See her on the brag page for all her Western Pleasure and Reining wins. Amazing horse and rider.
Now showing full colored brother, Ernie, successfully in combined driving.
---
Wrangler's Sedona- Easiest horse to teach to drive. Good Wrangler can-do-anything attitude! Being driven by amateur cousin's, Peter and Tony Coronado.
---
AS FOR LINZE BARD, SAILOR!!!
Linze enlisted in the Navy and left Sept. 11, 2002. She did boot camp at Great Lakes, Illinois, then took her training in Pensacola, Florida. She was stationed at Lackland AirForce Base in San Antonio, Texas. Yes, landlocked with the Marines and Air Force.
Linze was gone for 4 years. Being a horsewoman, she bought a AQHA weanling and kept him on base at the equestrian center at Lackland! His name, of course, is SAILOR! Then in Feb 2004, Sailor came to Washington and Jake, her Paint, became a Texan for more than a year.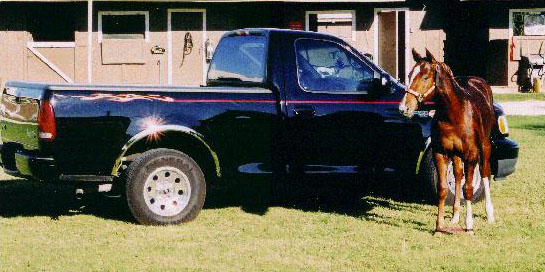 San Antonio and Linze's prize possessions!
Oct. 20, 2003
Petty Officer Bard, Nov. 2004.

May 2005 Roswell, NM, McDonald's. Jake on his way back home to Washington. Linze's next Navy assignment: Pearl Harbor, Hawaii!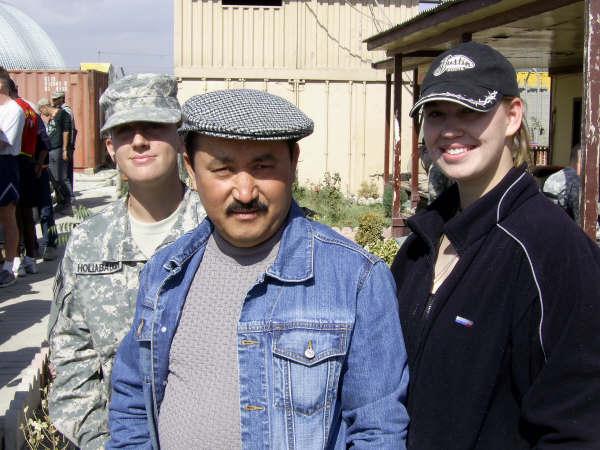 Linze and co workers stationed in AFGHANISTAN Oct. 07 to March 08


Renee, new owner of Sailor, herself a
Navy officer 2008 (keeping him in the family!)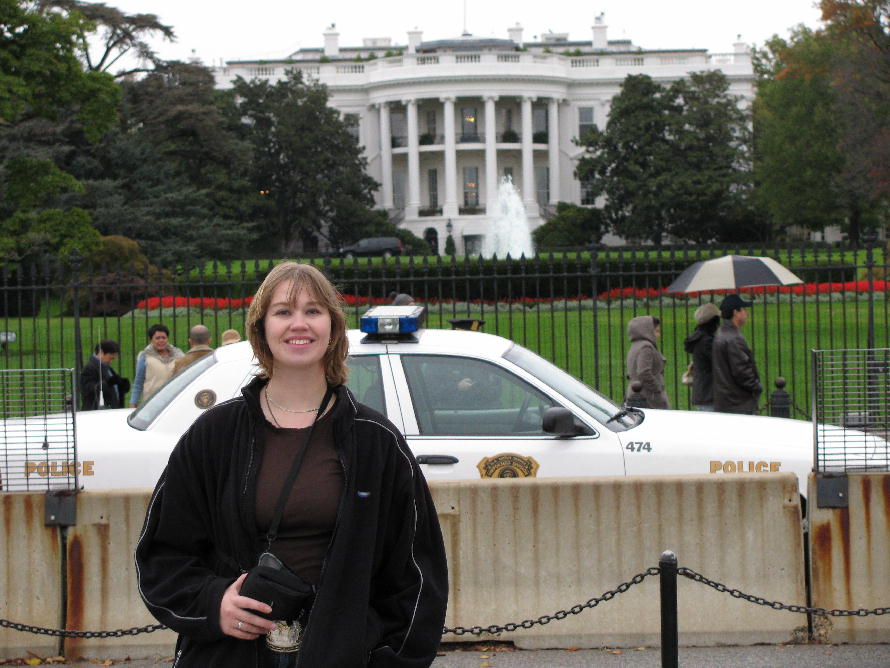 2008 trip to Wash DC