Lucas Owen Bard
born Aug 5, 2006. Mom- Linze Bard
Parker May Thieme
Born September 2, 2013 Mom- Sydney Bard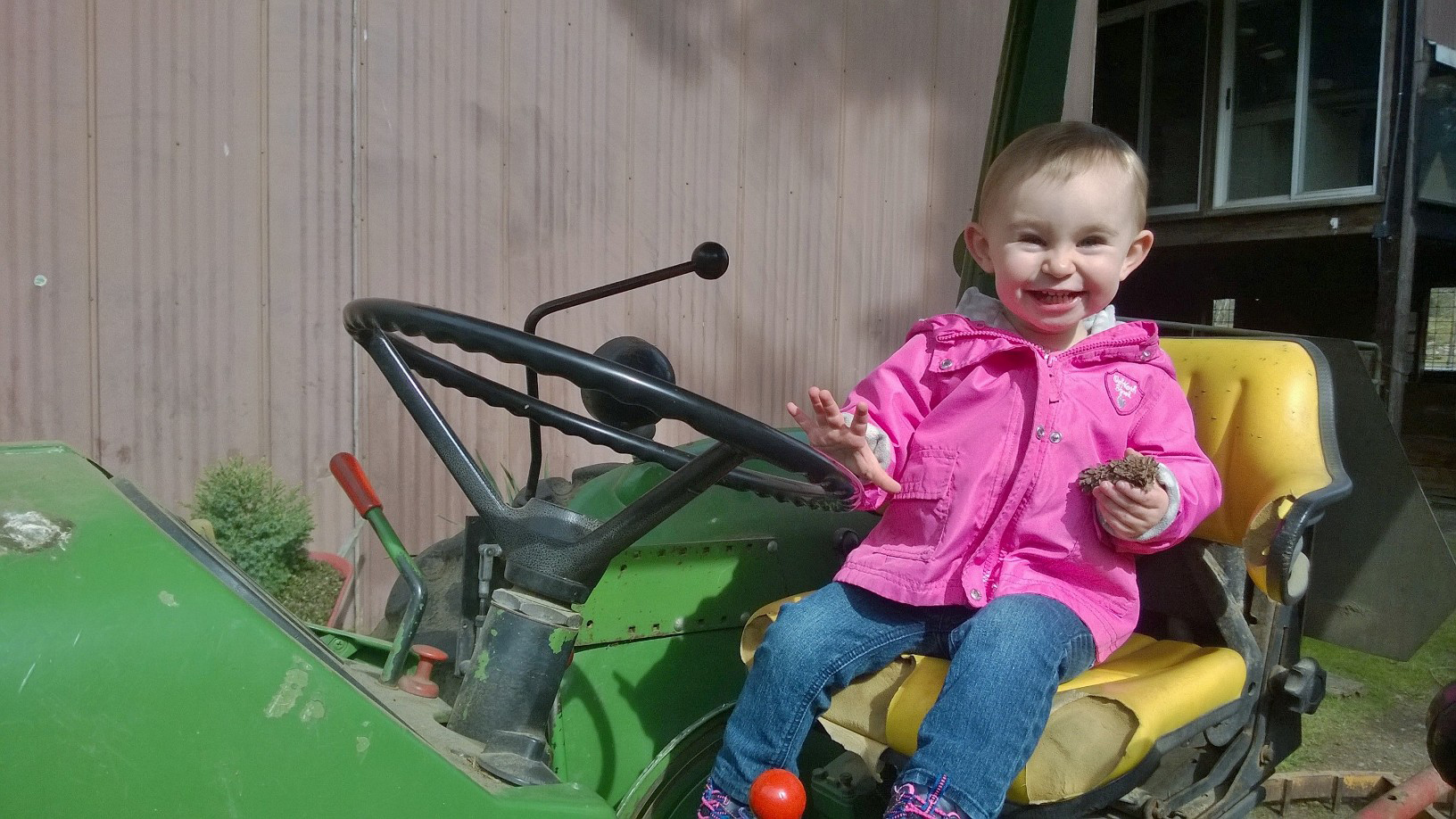 Parker Tractor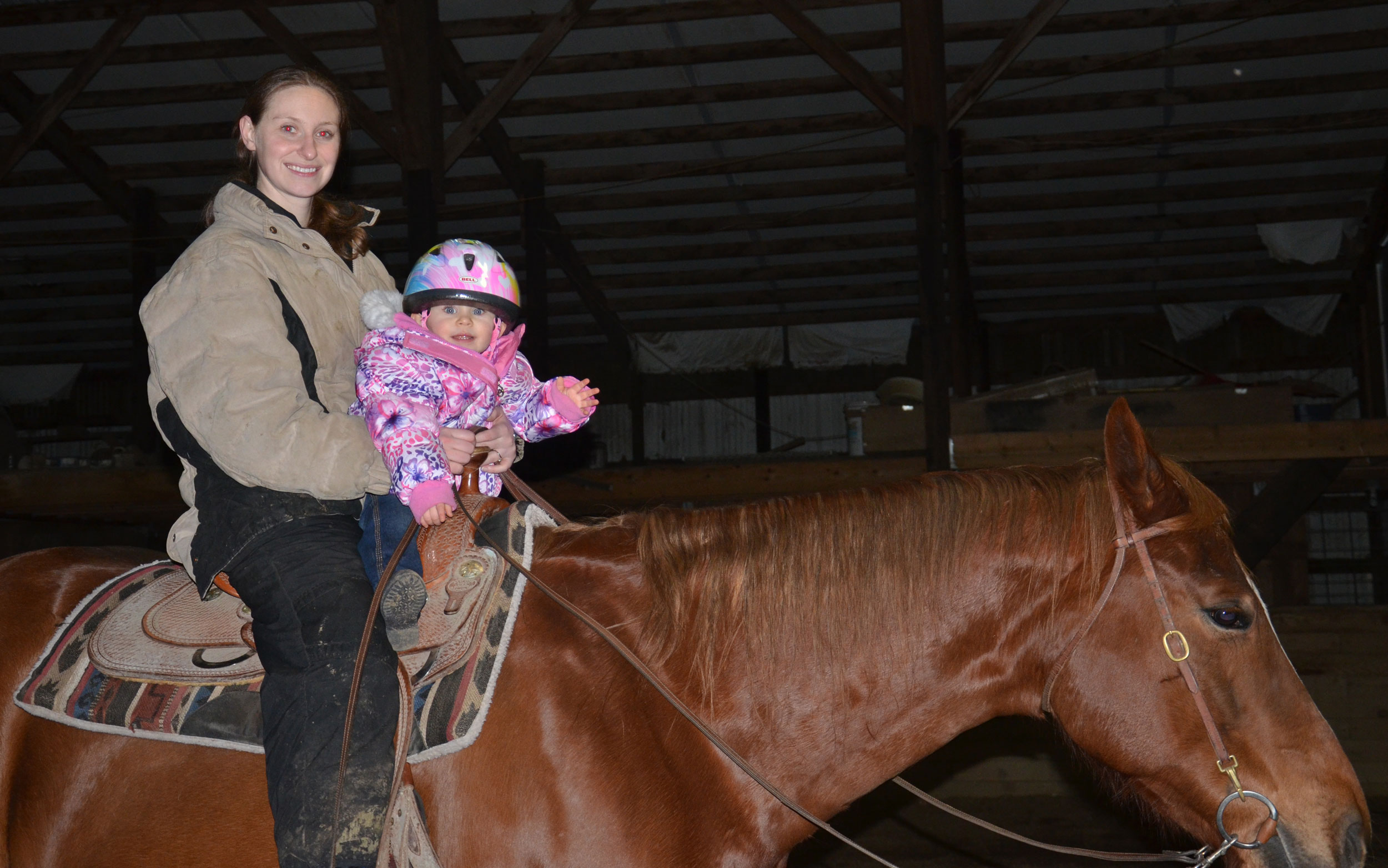 Syd and Parker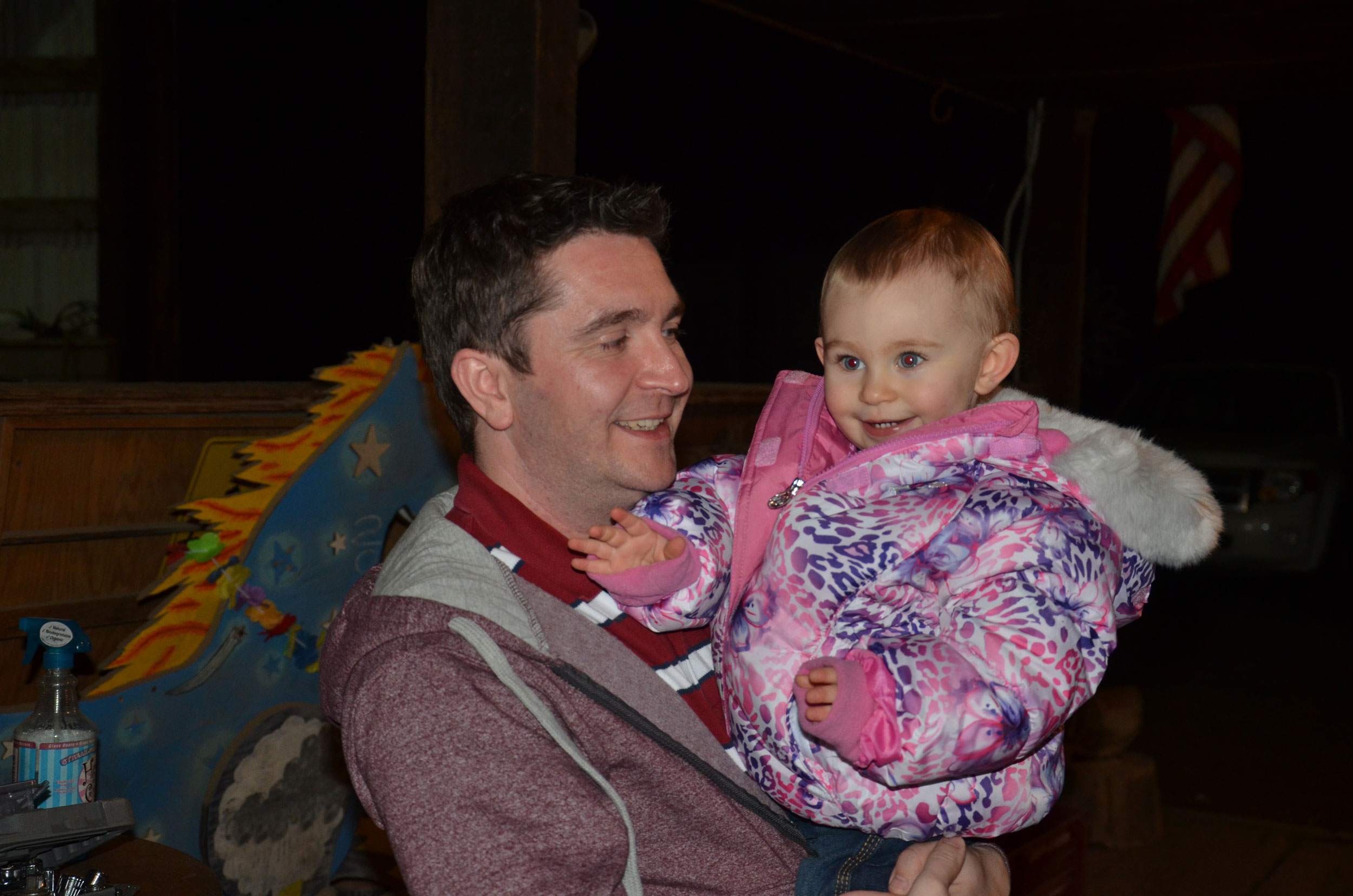 Zach and Parker
2015 Third Graders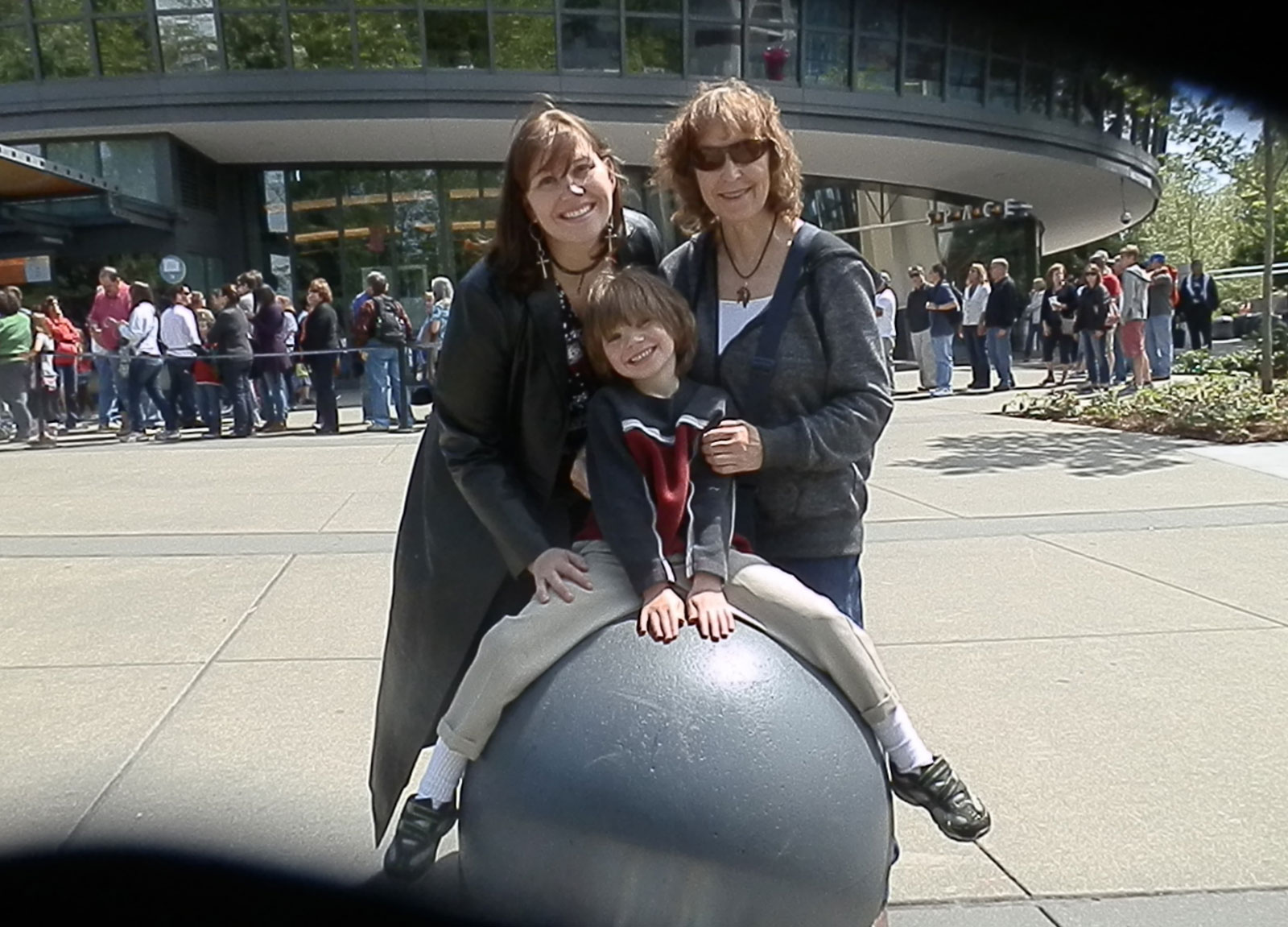 June 2012 Linze, Lucas, Jan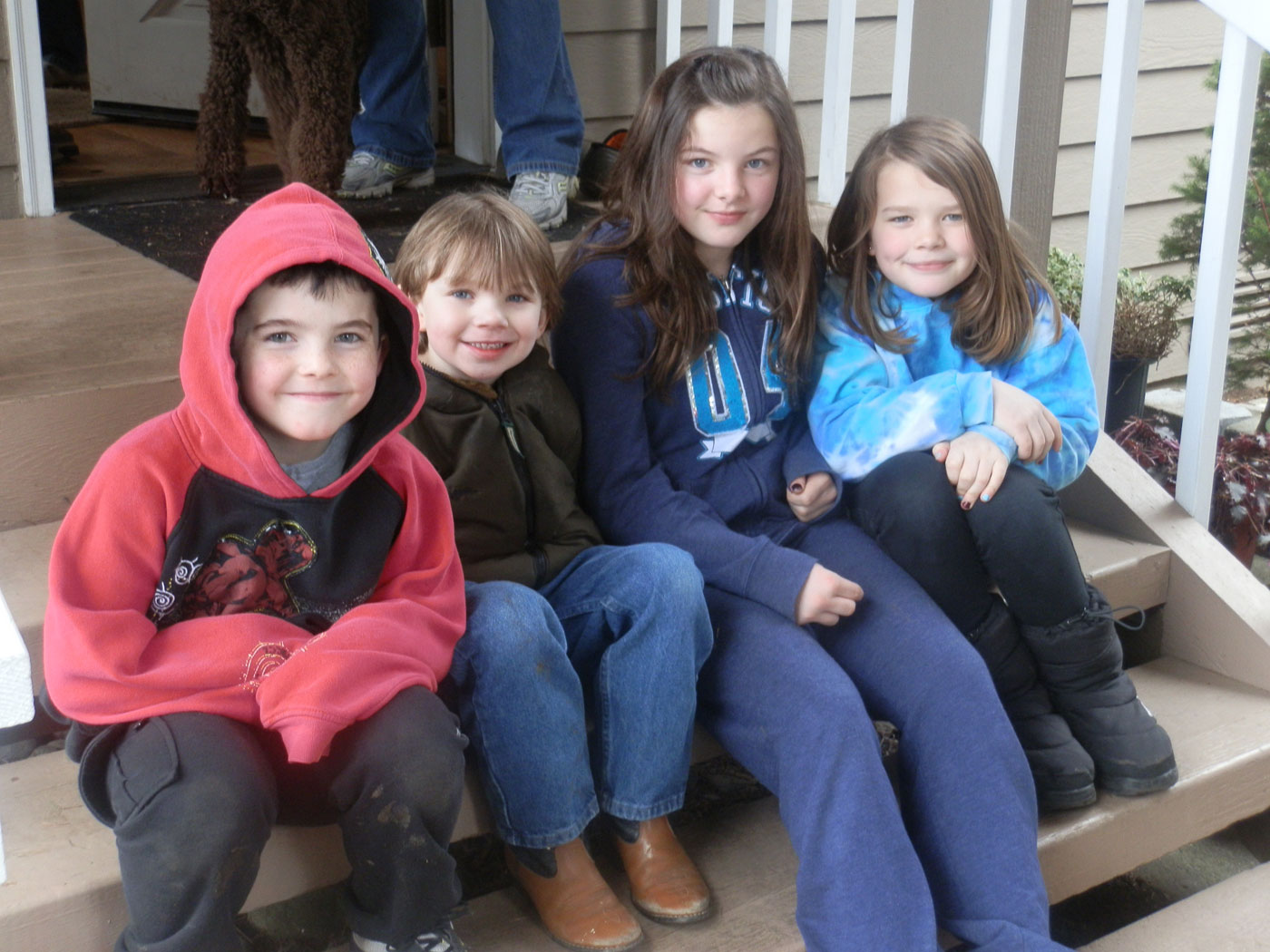 April 2012 Roger kids and Lucas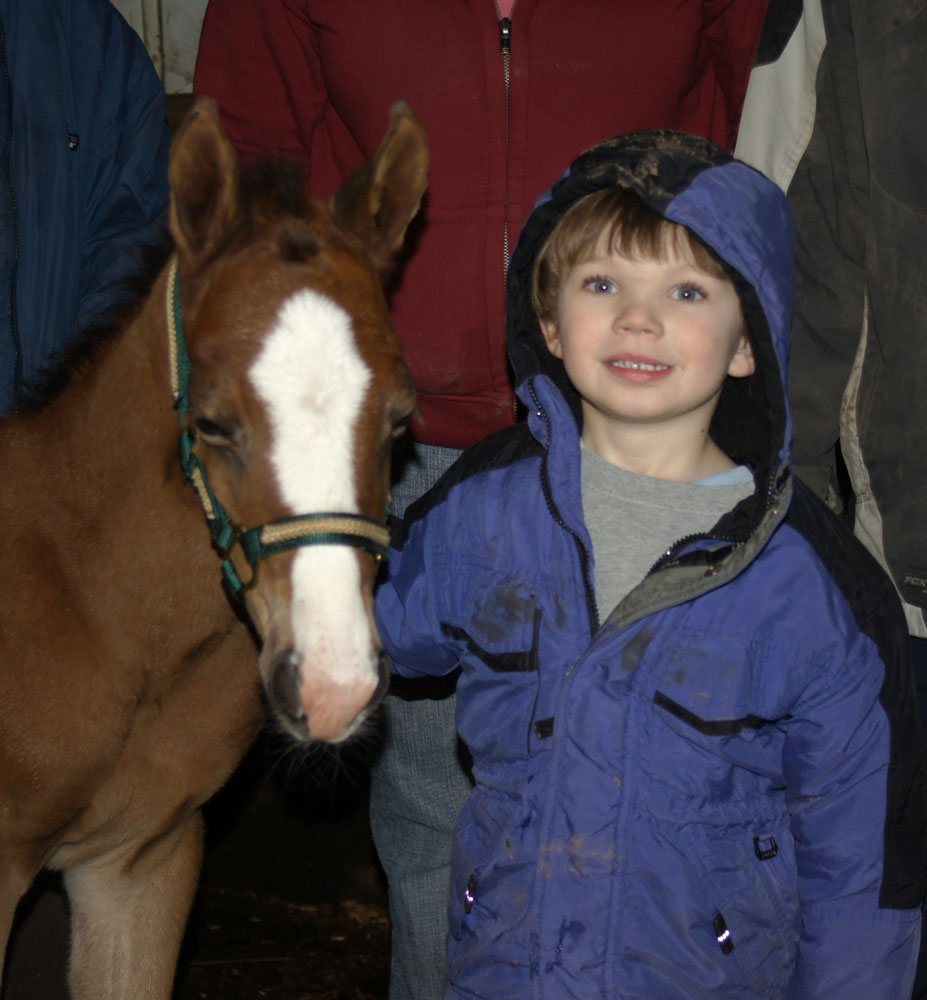 Jan 24, 2011 Classy colt and Lucas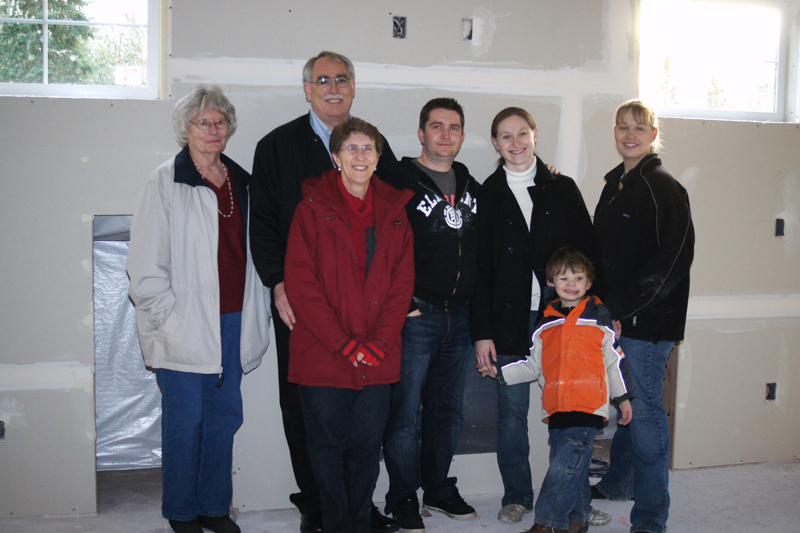 Zach's family in Syd and Zach's new house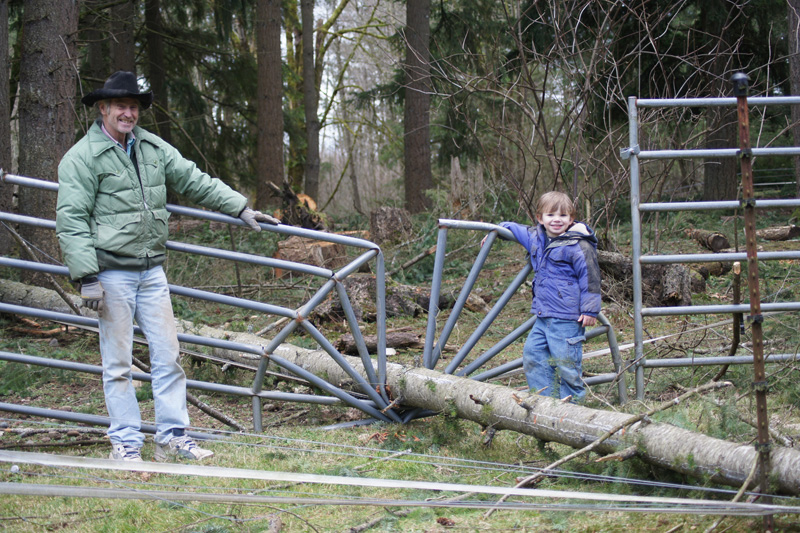 Joe and Lucas during December 2010 snow storm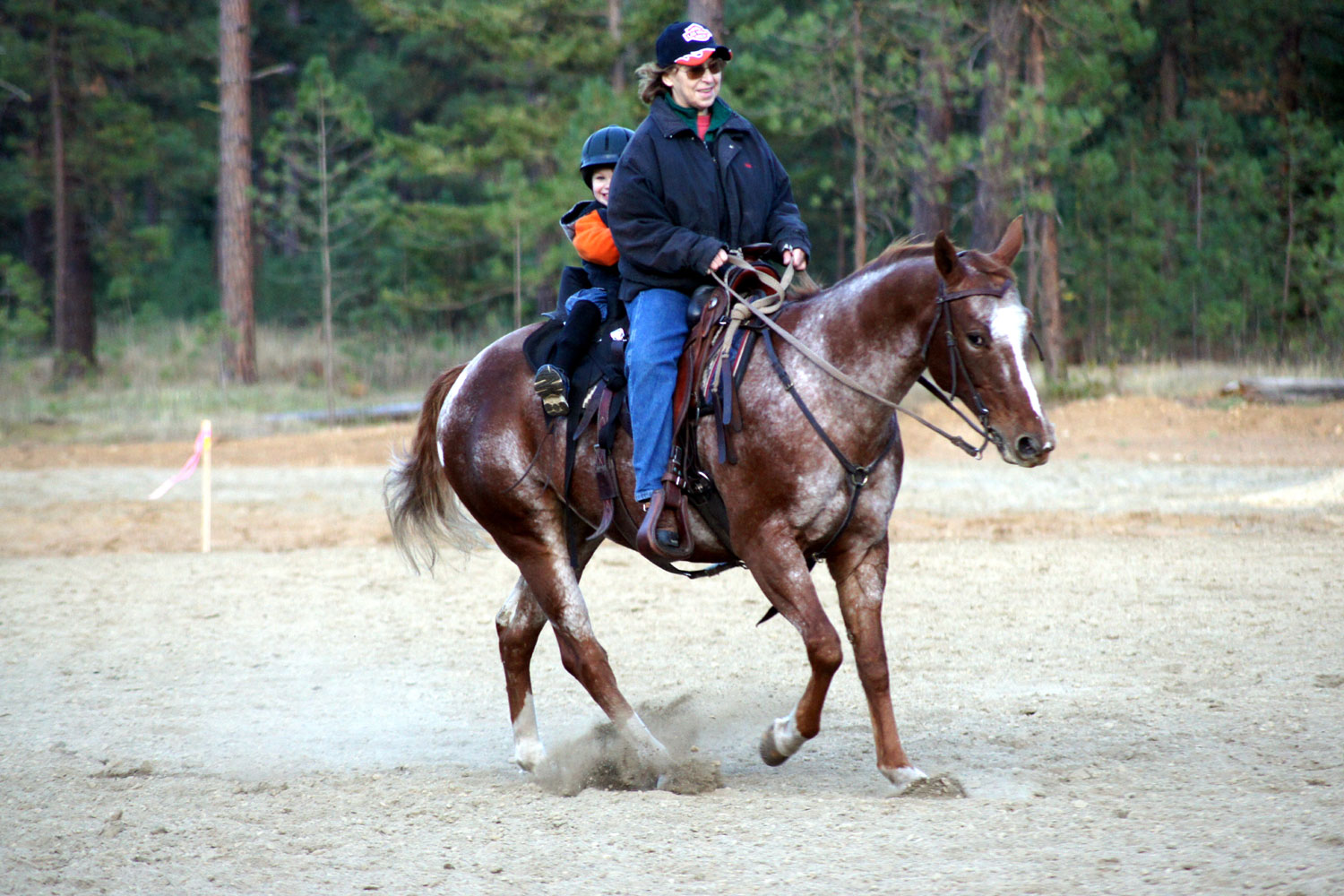 Sedona, Lucas, Jan @ Wash. State Horse Park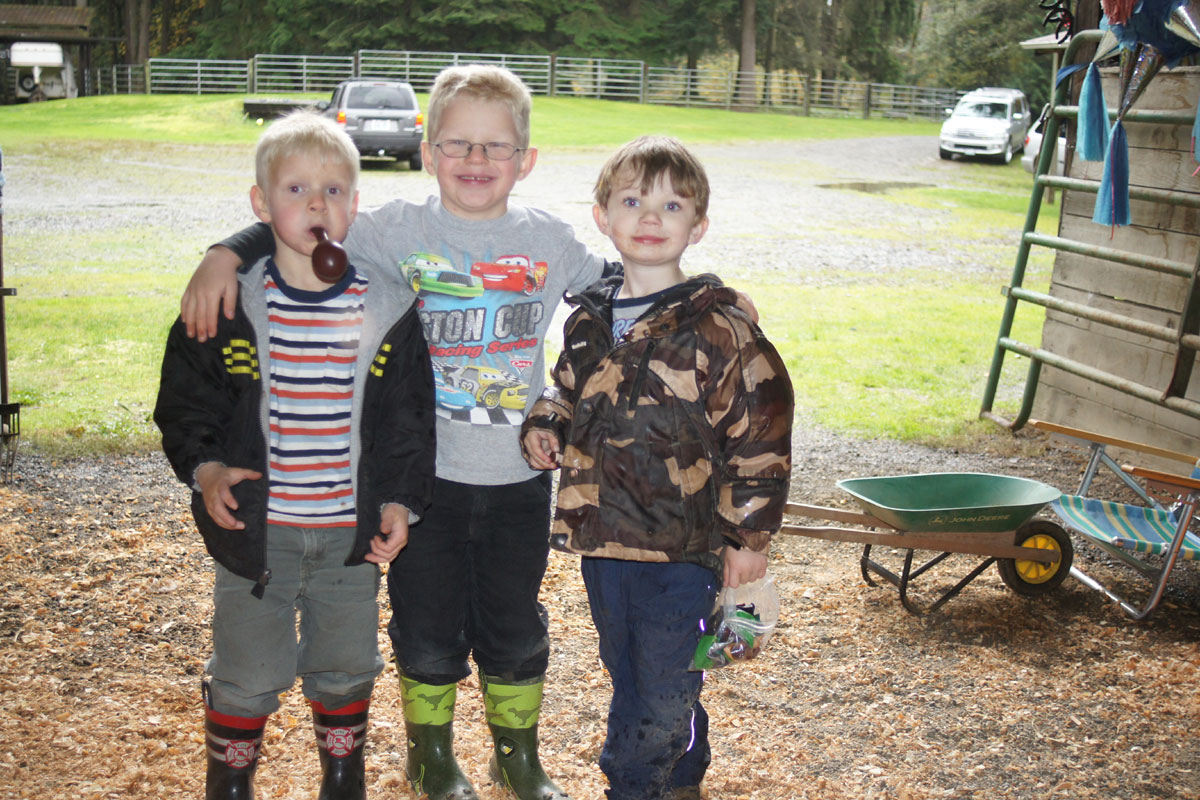 neighbors Vaughn, Sirgay, and Lucas Oct 2010
Aug 21, 2010 Syd's wedding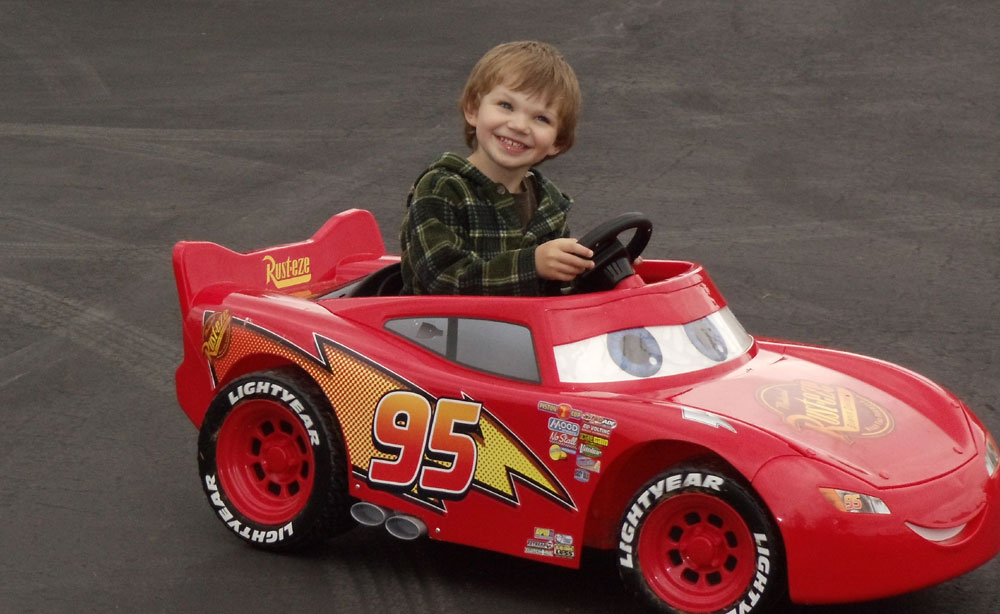 Aug 5, 2010 Lightning McQueen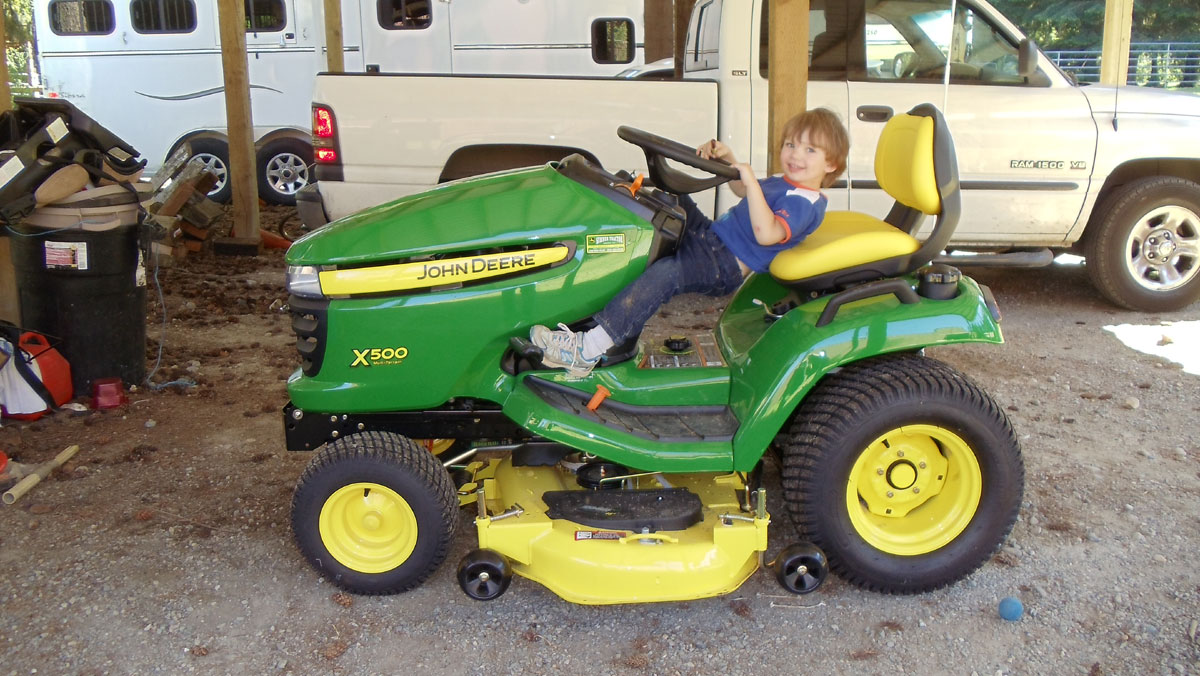 July 2010 "Big Jack"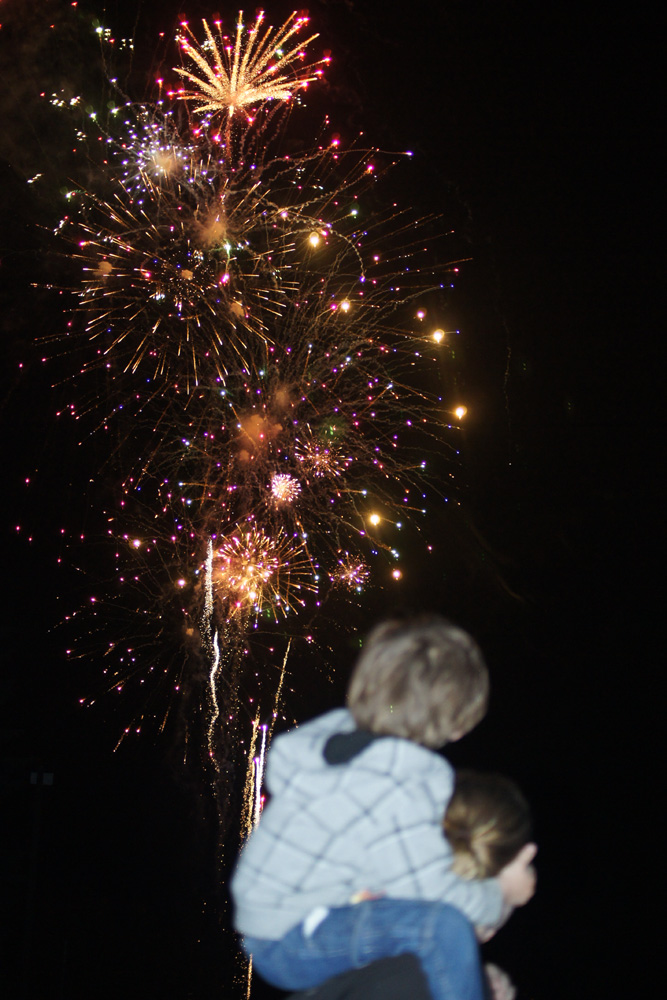 4th of July at Enumclaw fairgrounds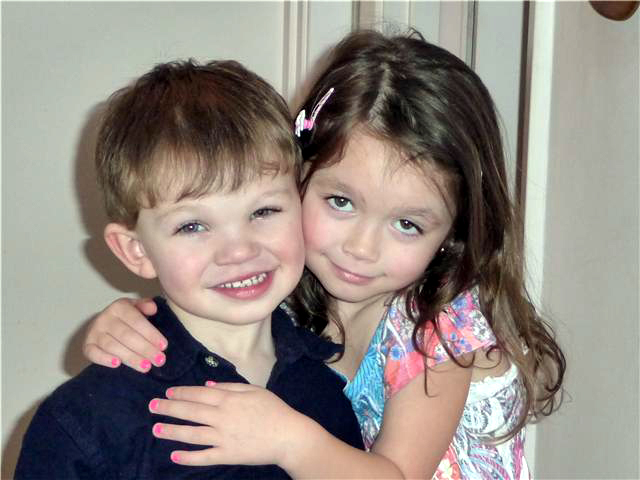 Feb 2010 Lucas and Isabella Coronado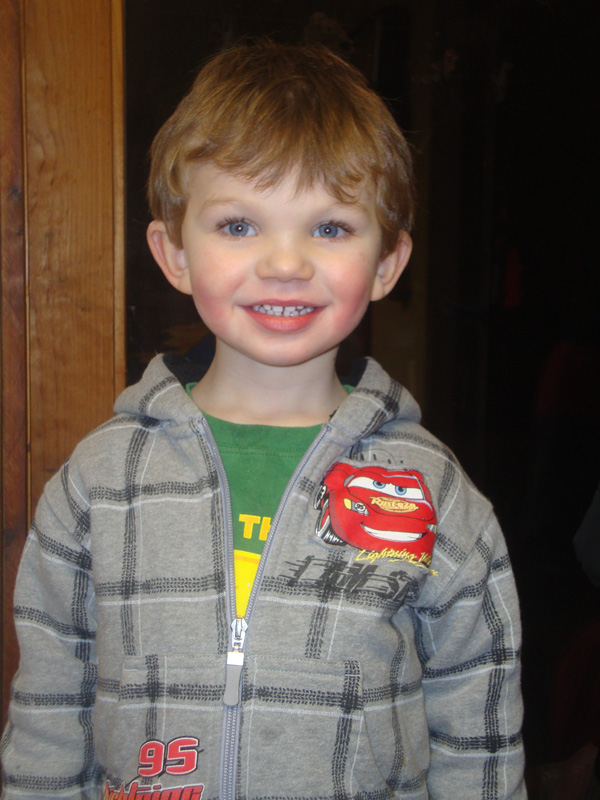 Jan 2010 and his favorite car, Lightning McQueen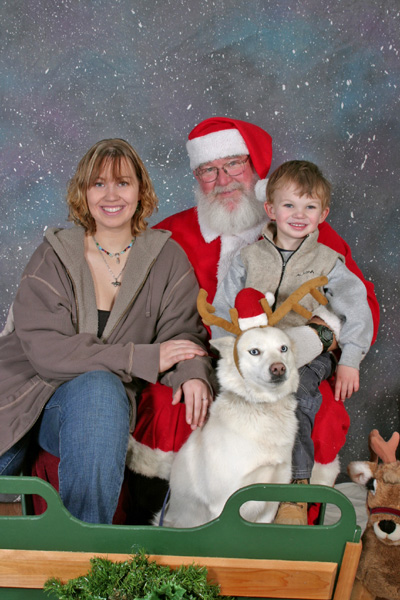 Dec. 09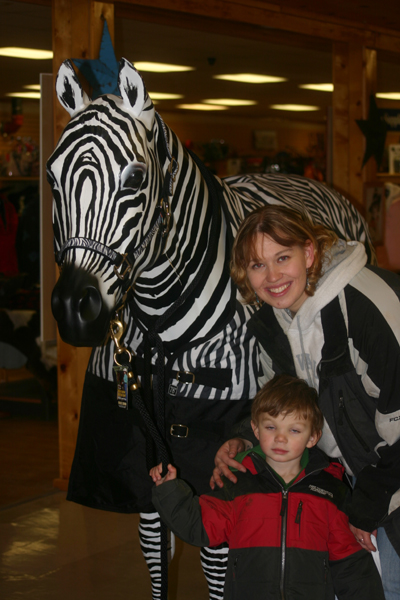 Reber Ranch's Stripes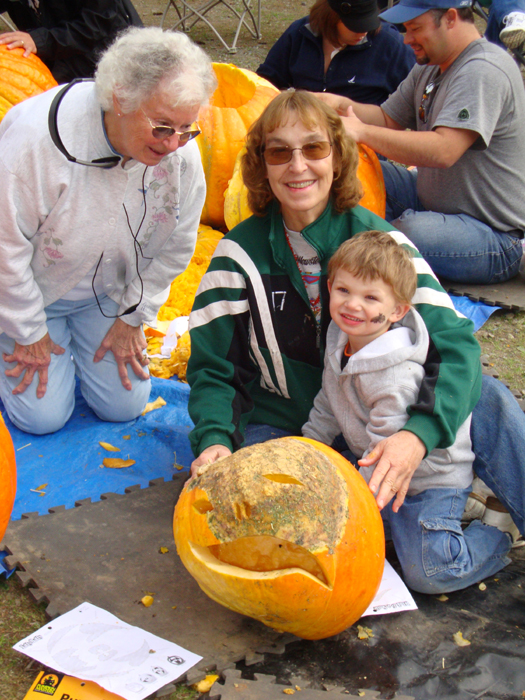 pumpkin harvest and party 2009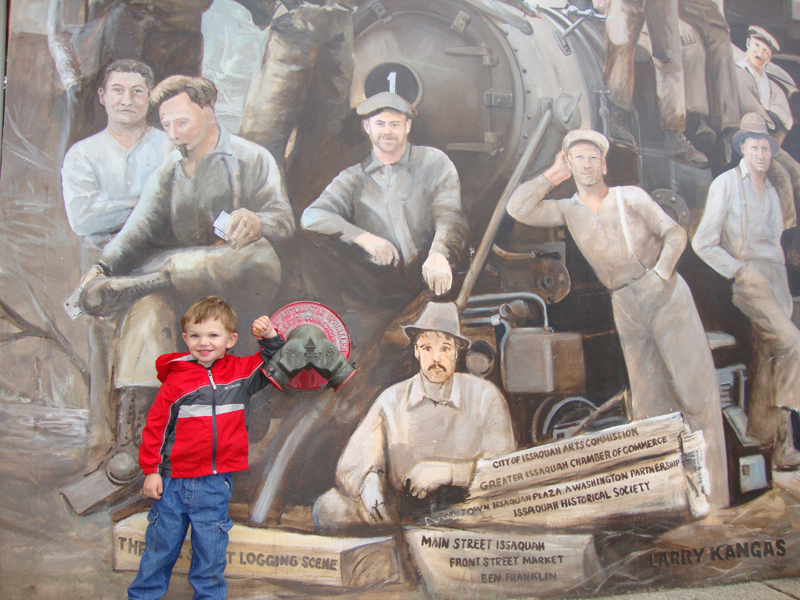 mural in Issaquah, Wash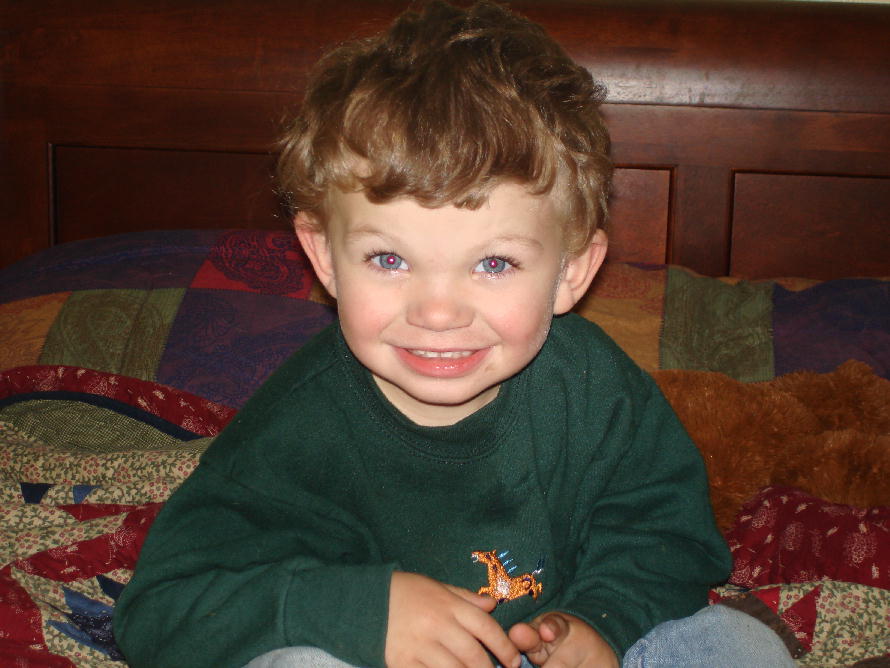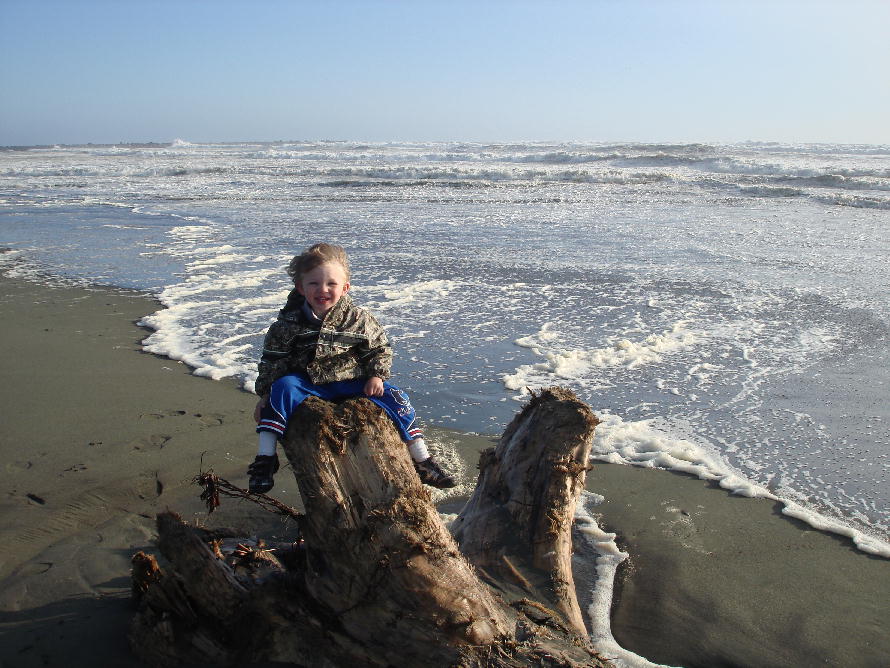 Ocean Shores June 09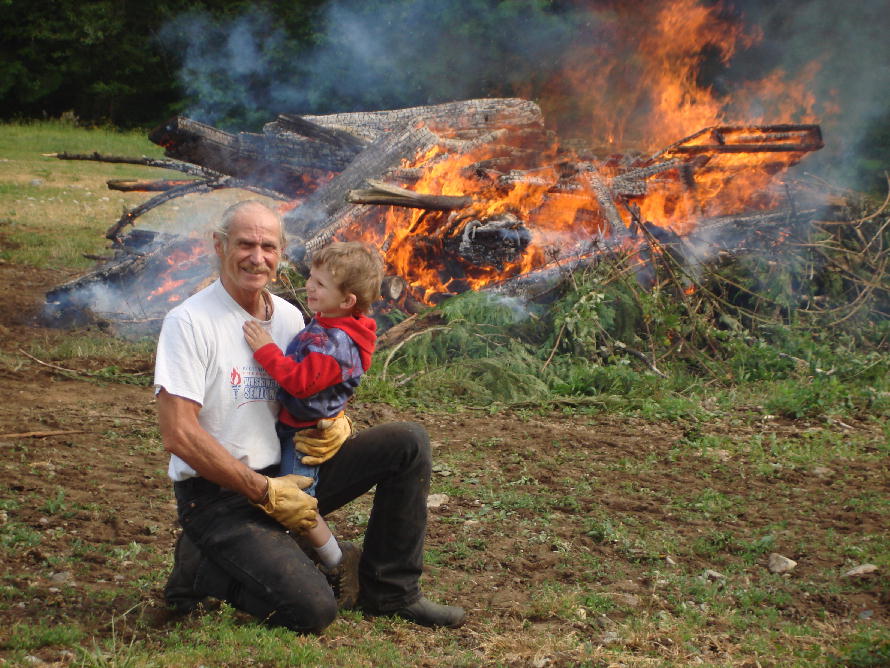 June 09 Grandpa Joe teaching Lucas the manly art of play!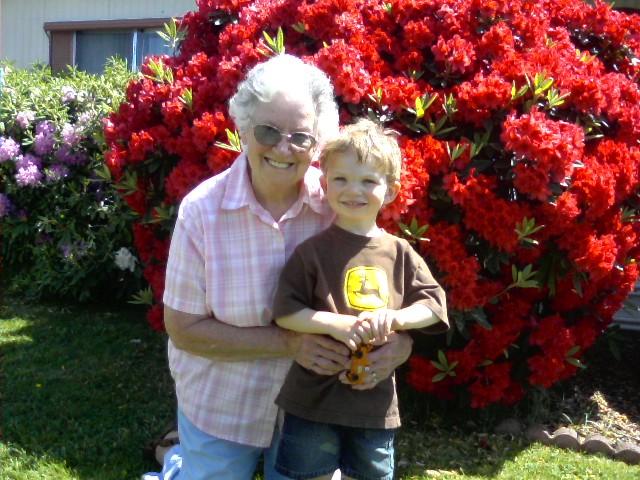 Gr. Grandma Bea and Lucas My 09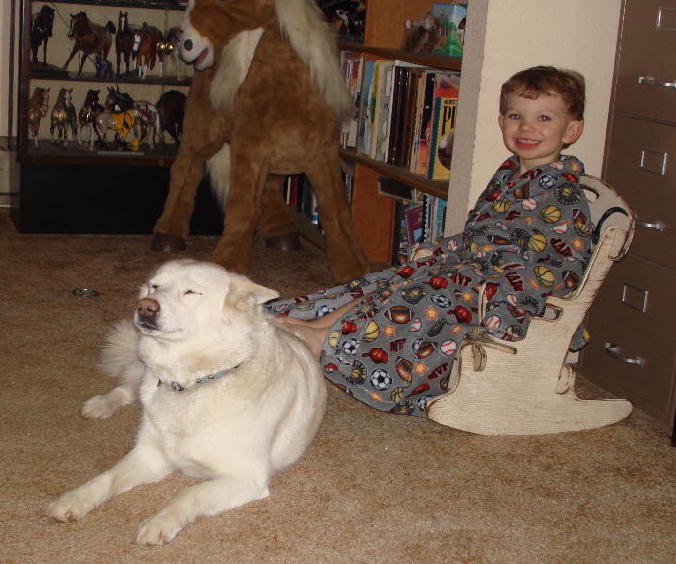 Alaska, AKA Foot Warmer!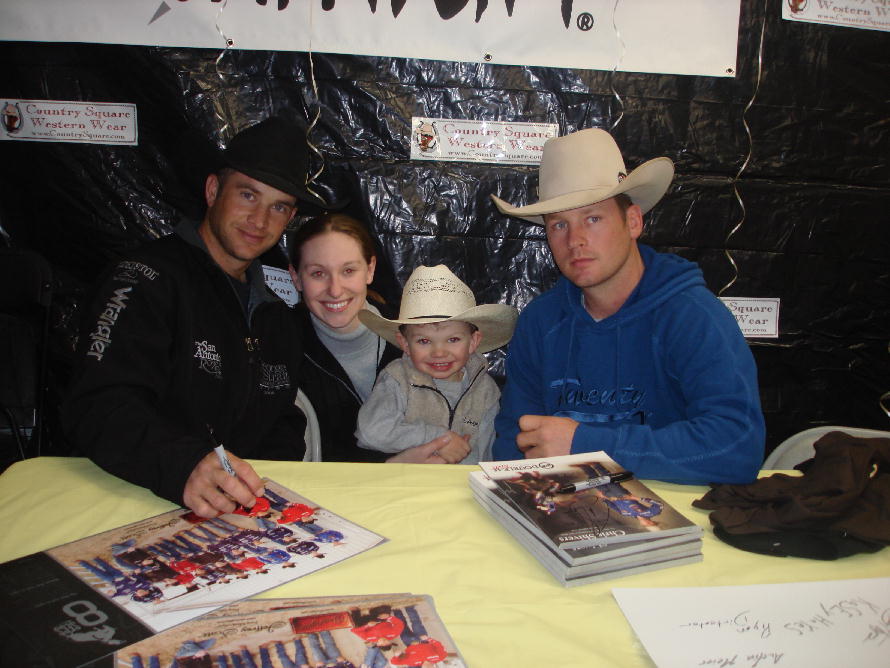 PBR Mike White, Syd, Lucas and Chris Shivers (world champion bull rider)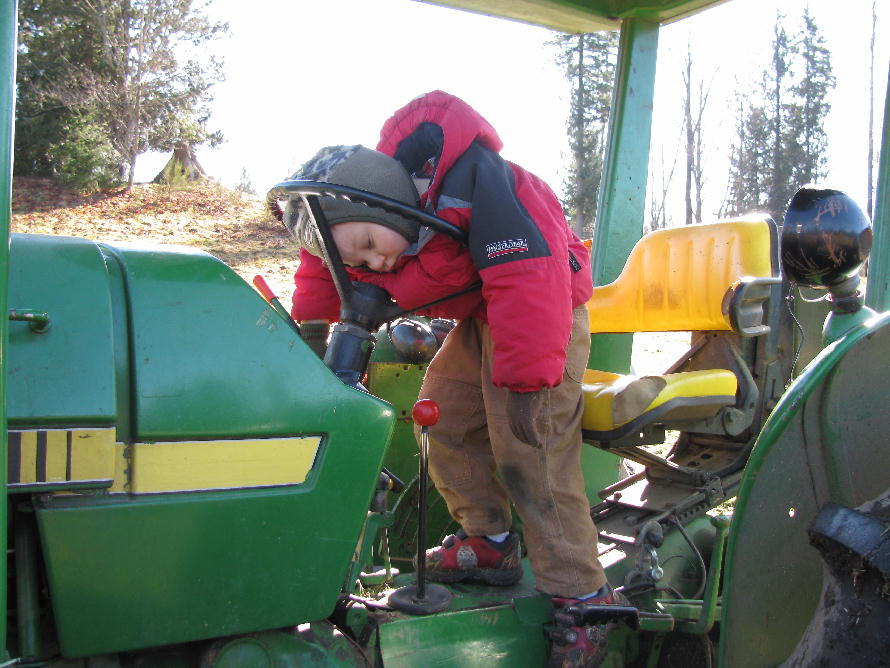 Asleep at the Wheel! March 2009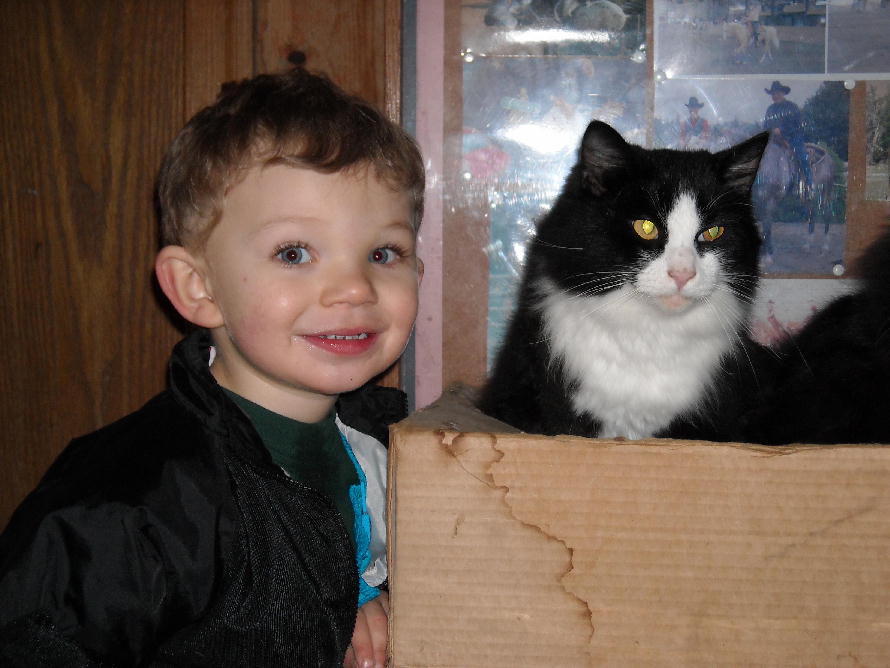 Lucas with his faithful follower, Boycat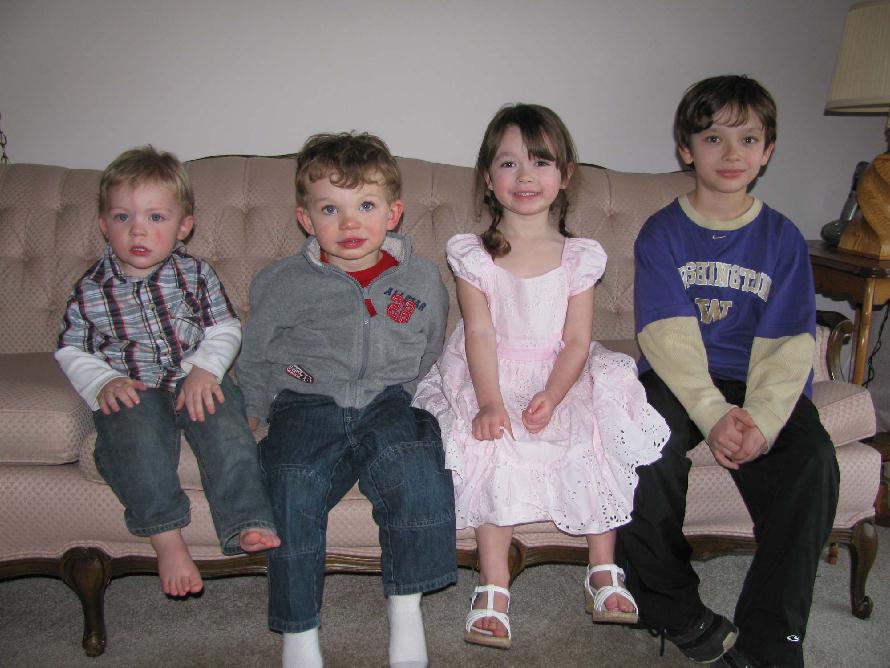 'Second' cousins, Hunter, Lucas, Isabella and Alex - Feb 2009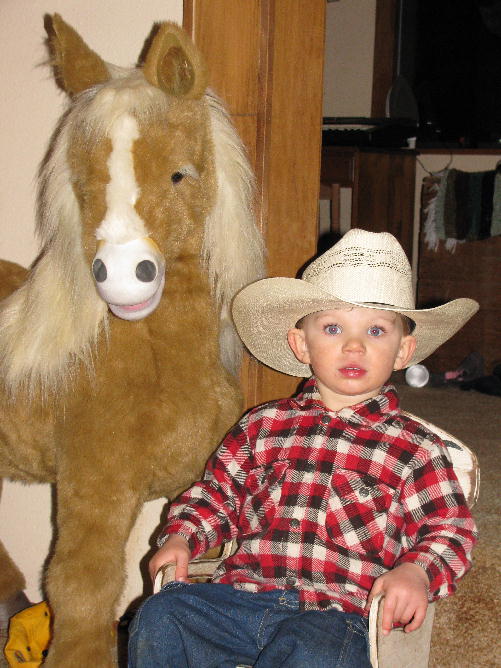 Jan 09- 2 1/2 years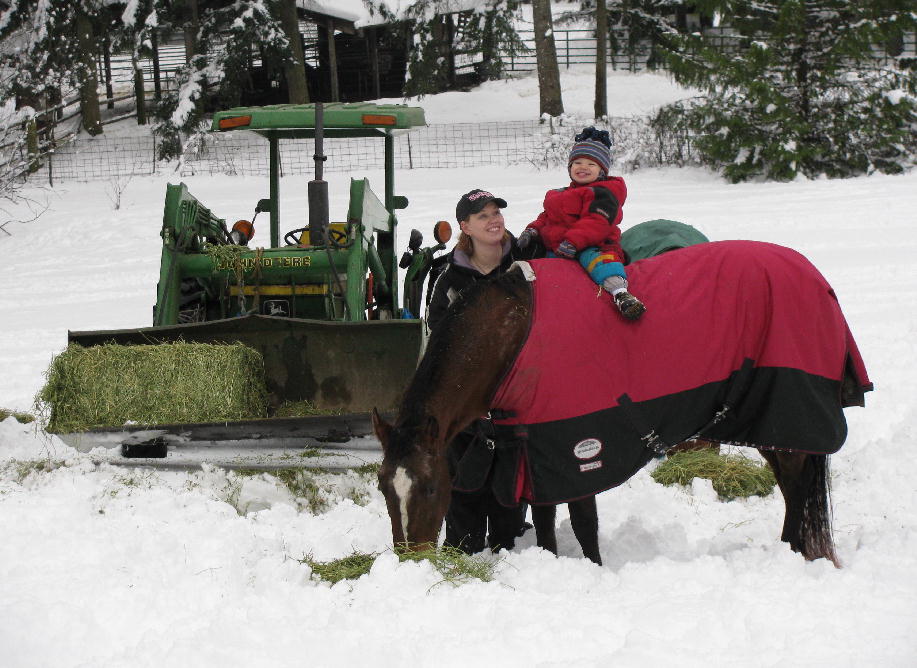 Linze with Lucas on Robin, the great snowstorm of the NW, Dec 08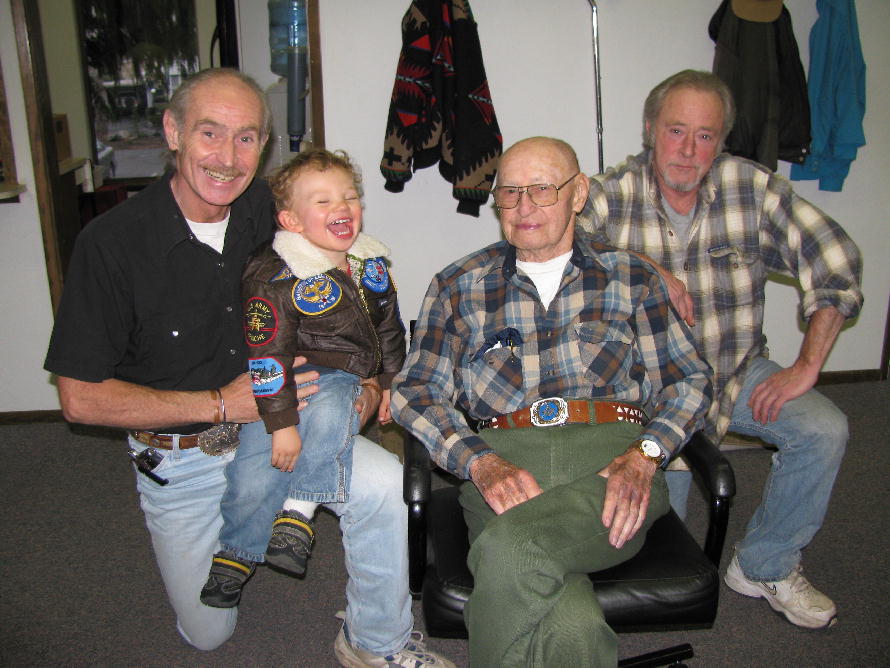 Grandpa Joe, Lucas, Gr Grandpa Joe, 'Uncle' George
Nick Huber and Lucas Nov 08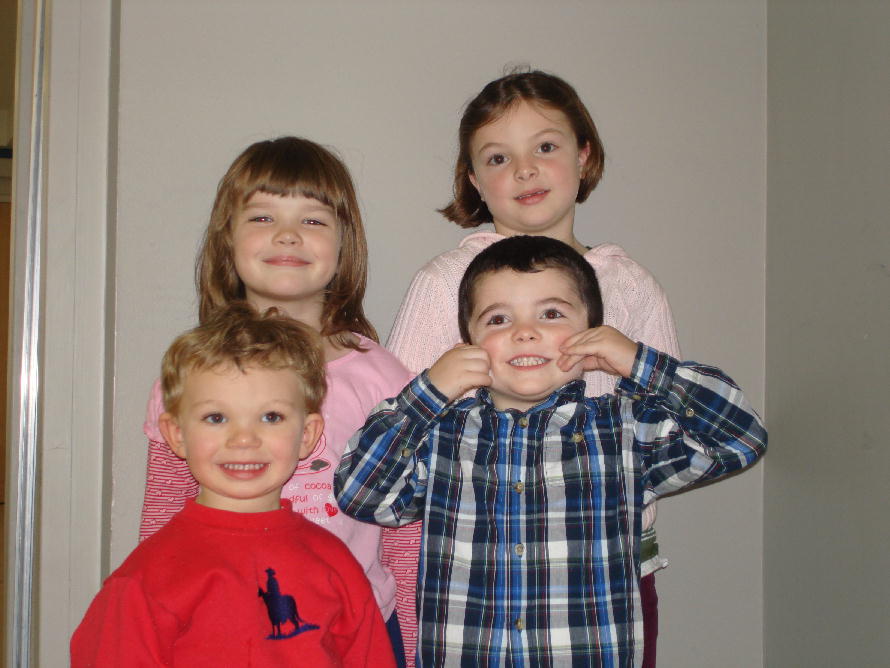 Lucas, Britan, Ty and Ella Rogers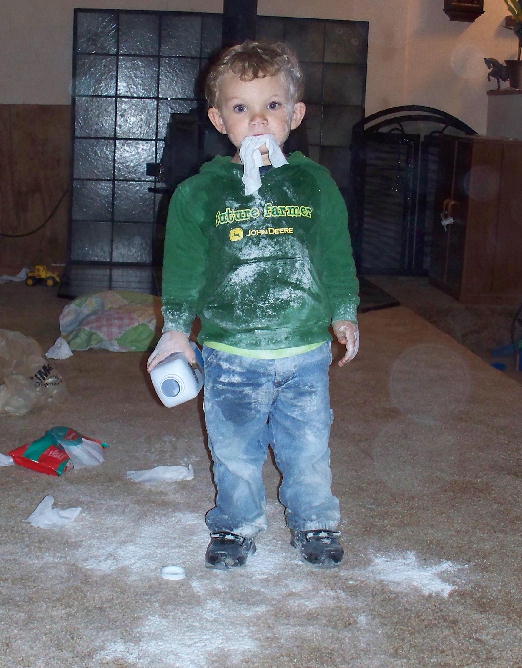 Sept. 08 POWDERED!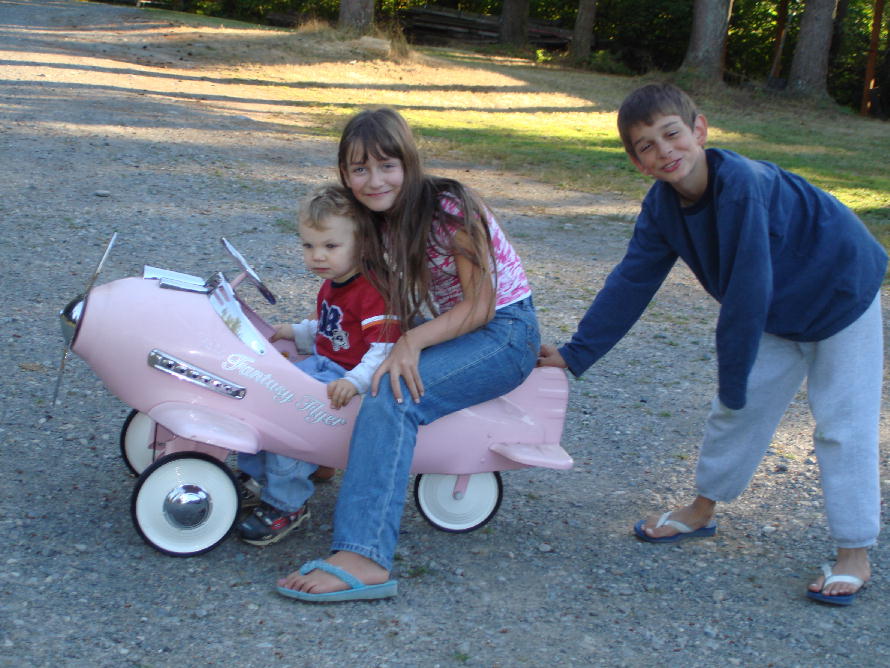 Lucas, Emily and Nick Huber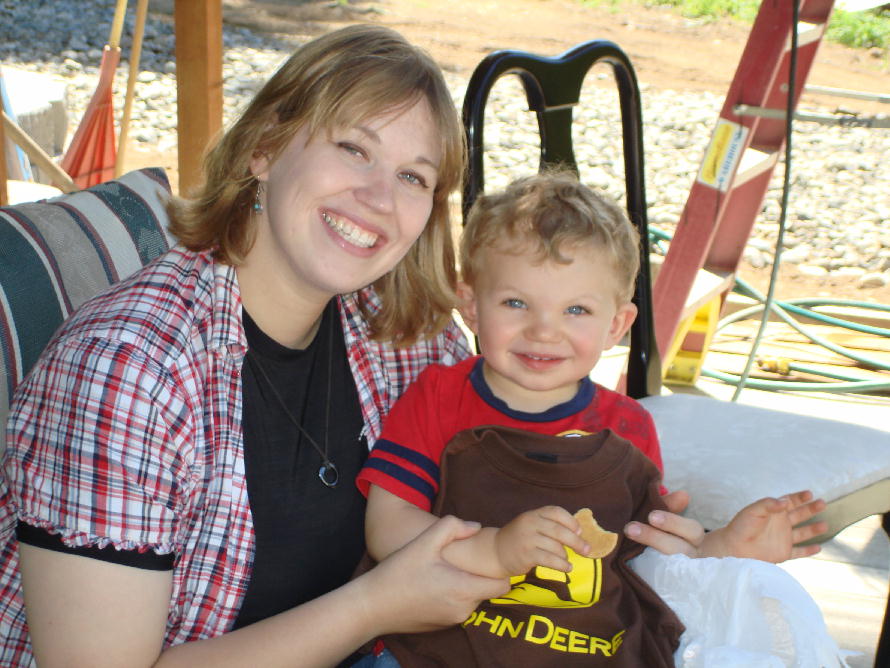 Lucas and Mom Aug 5, 2008- two years old!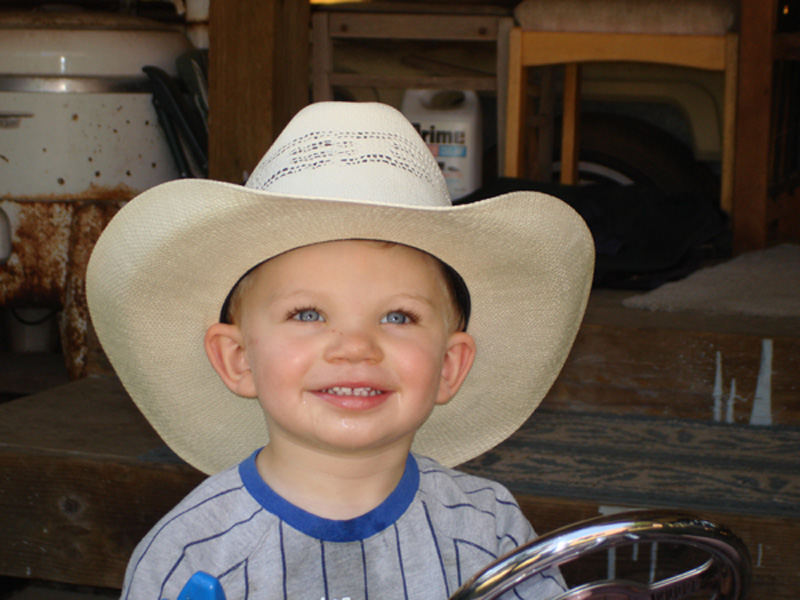 TWO YEAR OLD COWBOY
Jul
July--Zip up my Wranglers giving pony rides with Aunt Sydney

Cooling off!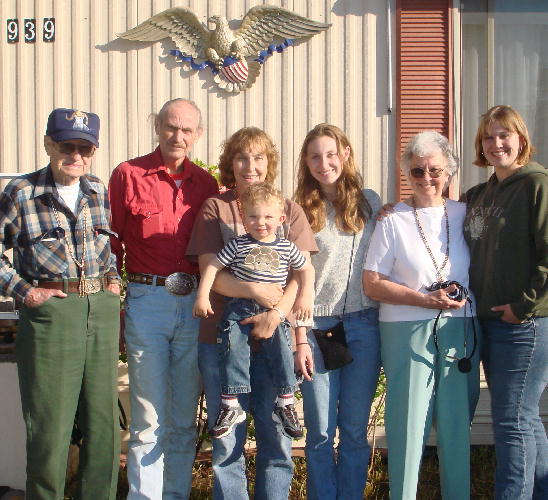 June--Joe Sr., Joe Jr., Jan , Luc, Syd, Bea, Linze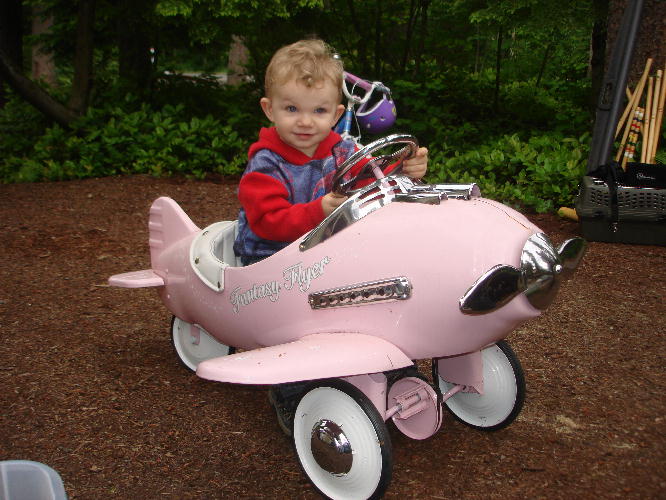 May --pink is for boys, too, esp. in Radio Flyer airplane!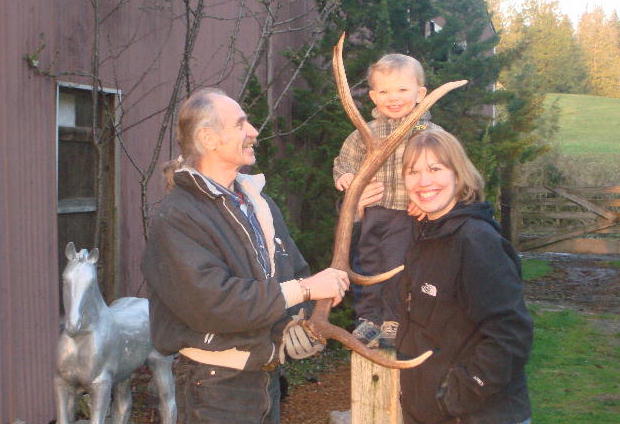 elkhorn found on our property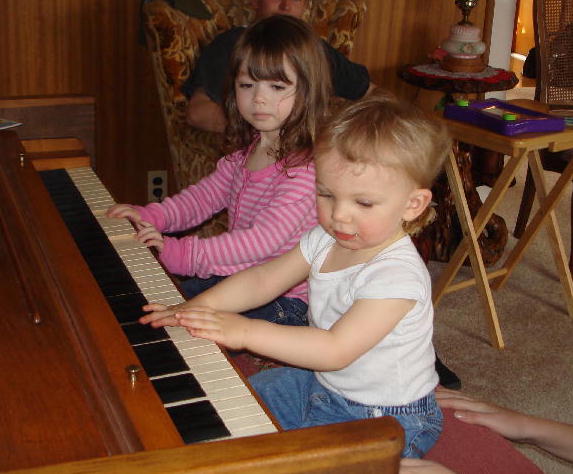 Isabella Coronado and partner March 08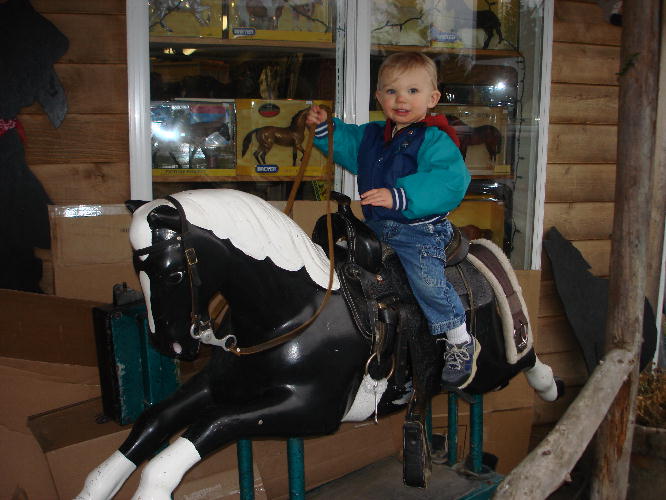 Lucas 1 1/2 yrs.old!!!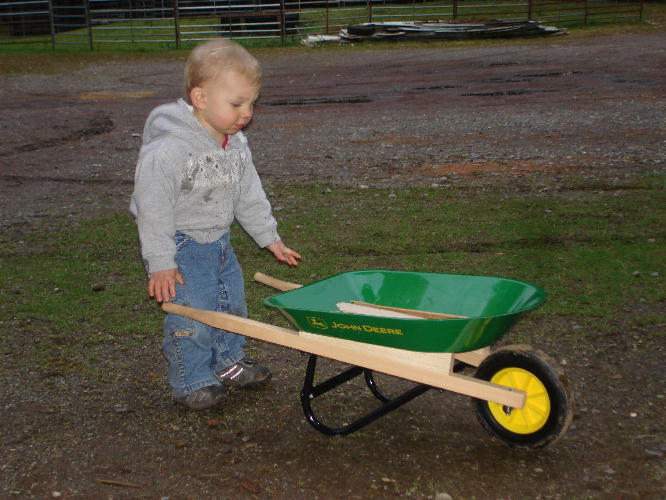 Jan 5, 2008- Lucas, 17 months old with his prized possession!

Santa Irv, Sydney, and Lucas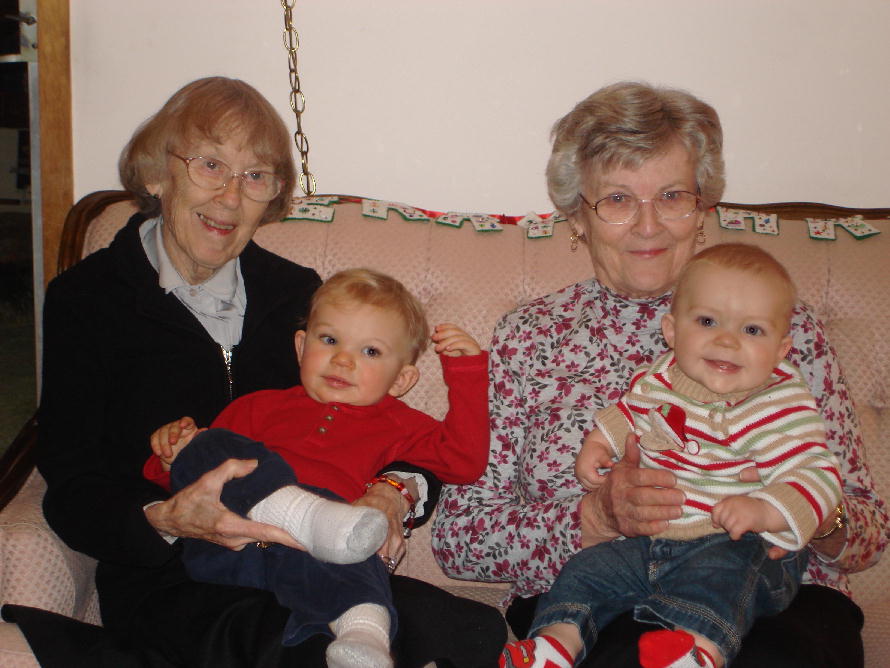 Greatgrandma Ruth and Greataunt Ethel with her greatgrandson, Hunter (9 mo)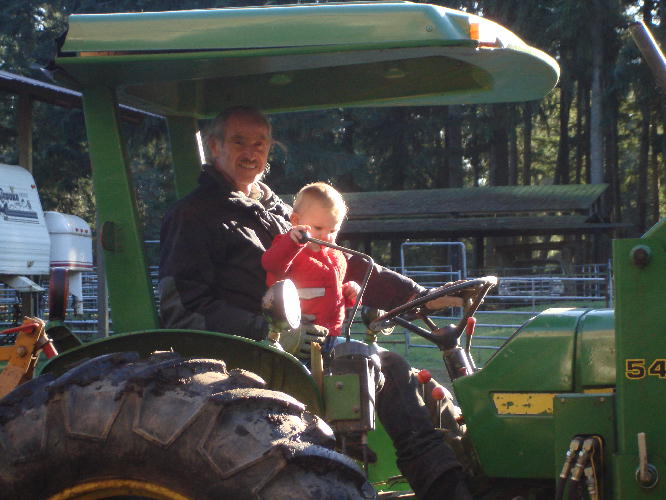 16 months old and driving the John Deere with Grandpa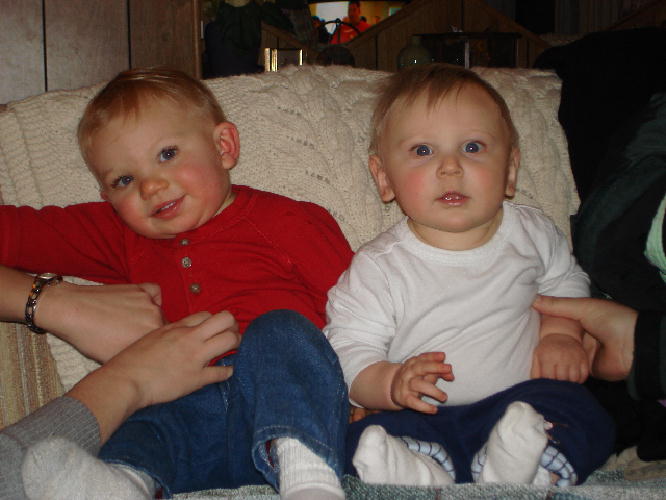 Lucas and second cousin, Peyton Bard (9 mos)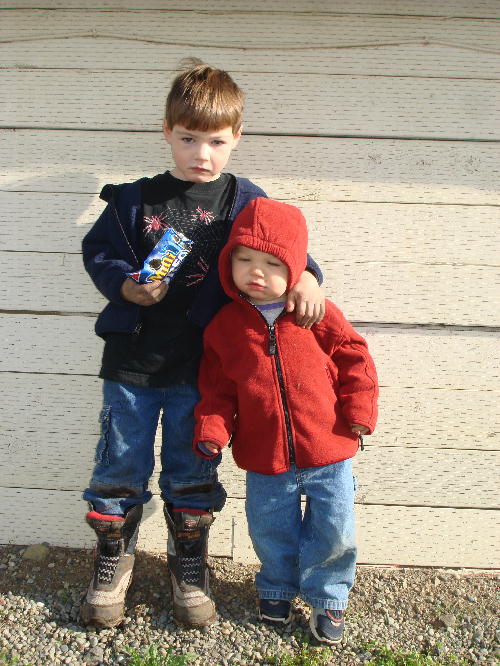 Justin Wallace (4) and Lucas (15 months old), good ole boys!

14 months old with Aunt Syd and Alaska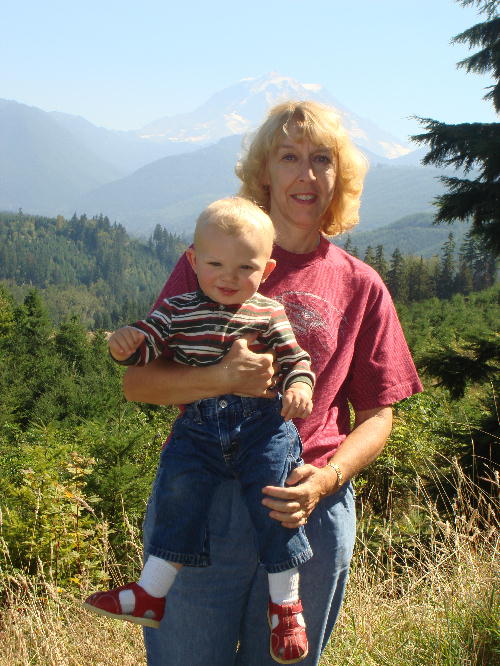 Great Aunt Genie and Lucas by Mt. Rainier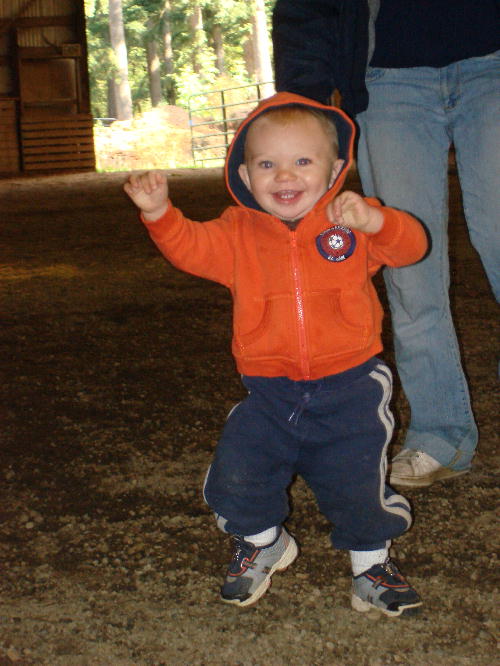 13 months and WALKING (like a drunk sailor!)

Sept 2, 2007 at the Roy Rodeo . Jan, Syd, Lucas, Bea, Joe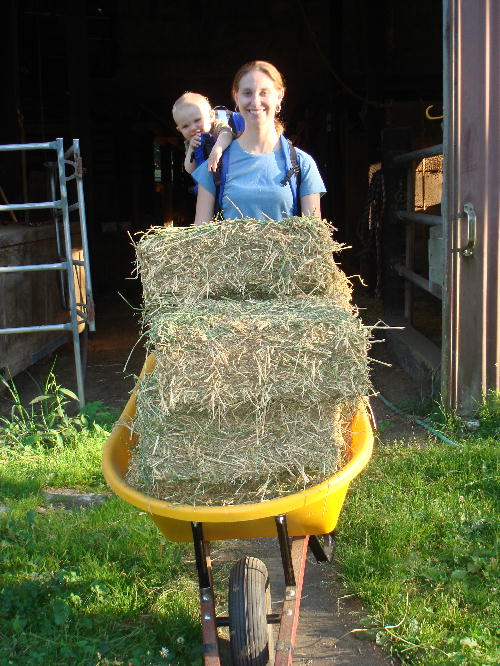 Feeding the horses with the DIRECTOR!
Party at the hospital for a good friend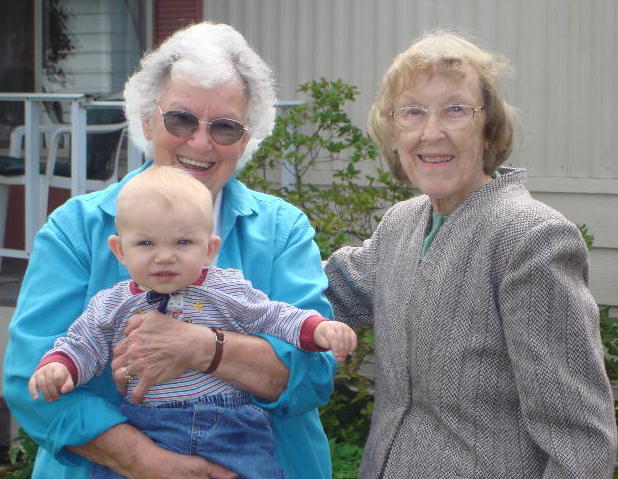 ONE YEAR OLD!! With Greatgrandmas Bea Bard and Ruth Bradley

11 months
during the Navy Reservist sendoff for Mom, deployng to Afghanistan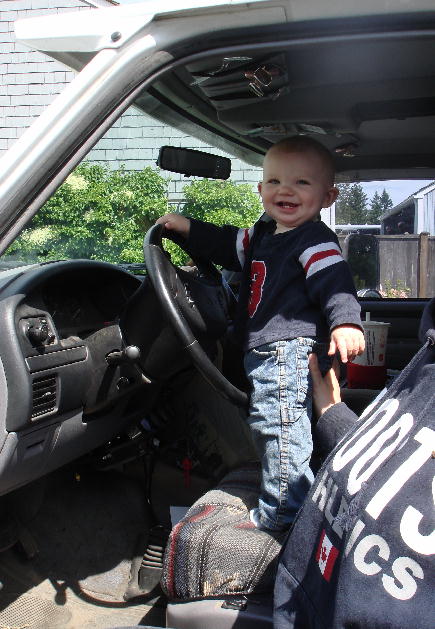 10 months, already driving the "RIG"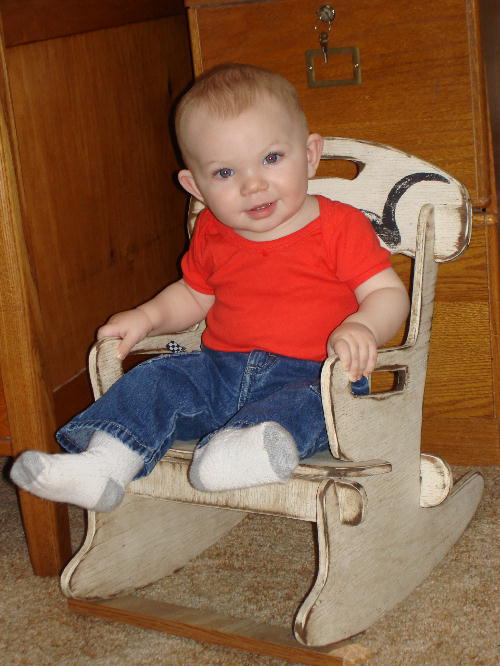 9 months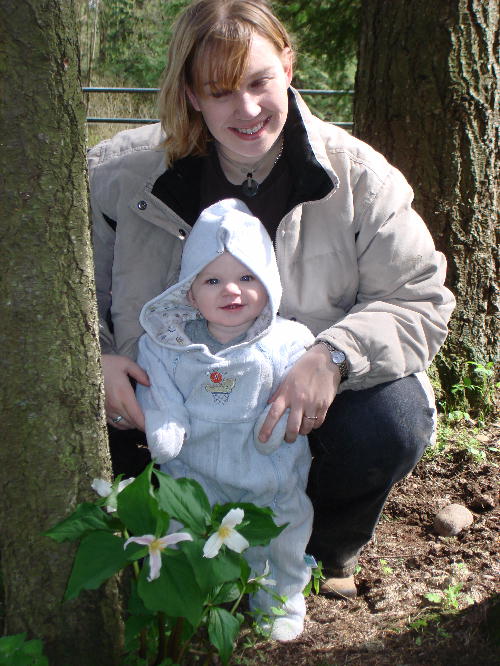 8 months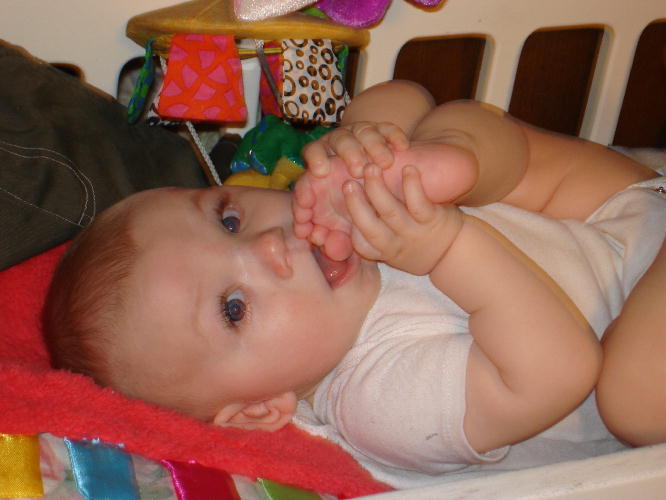 8 months old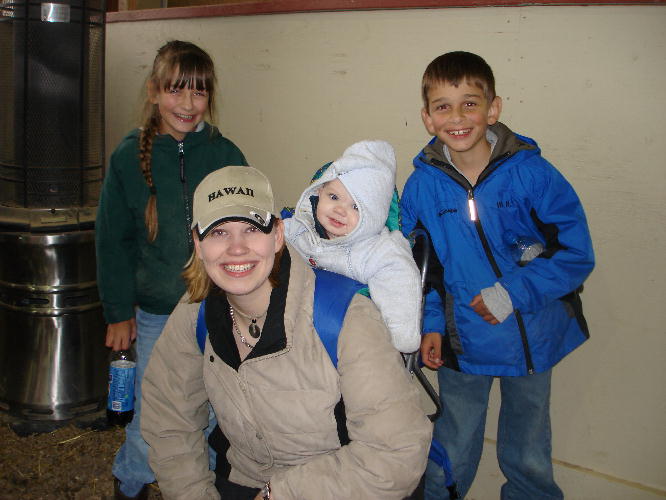 Emily and Nicholas Huber with Linze and Lucas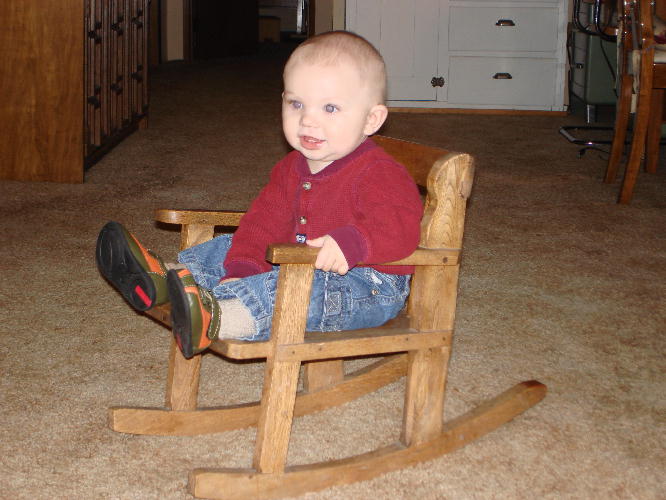 7 months old, sitting in rocking chair made by great great grandfather, Rasmus Halvorson.
Now to go back to the beginning!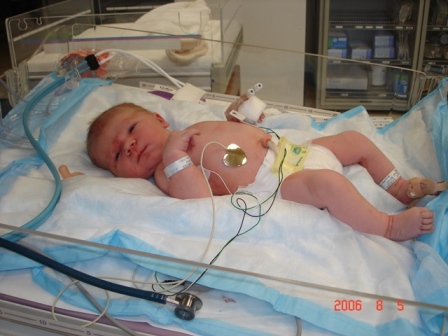 Lucas one hour old, Aug 5, 2006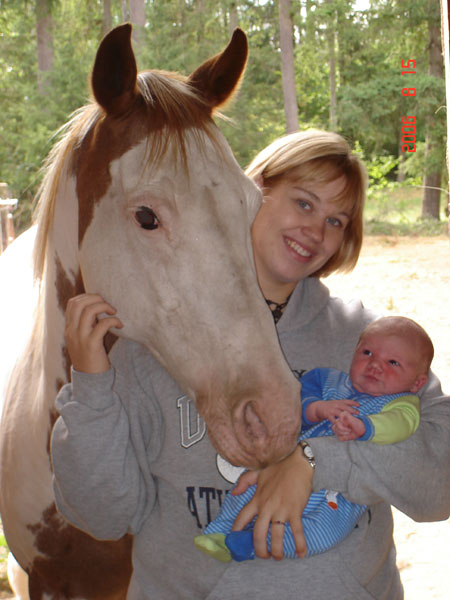 Linze and her boys, Jake and Lucas
2 months old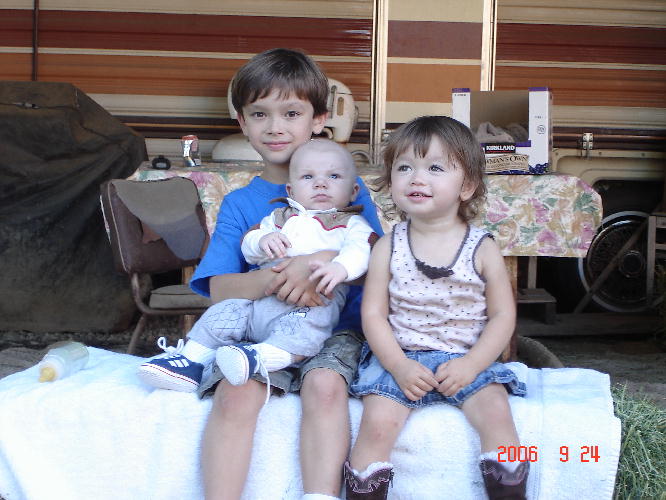 Alex, Isabella Coronado, and Lucas
Grandma Jan reading horse magazine to Lucas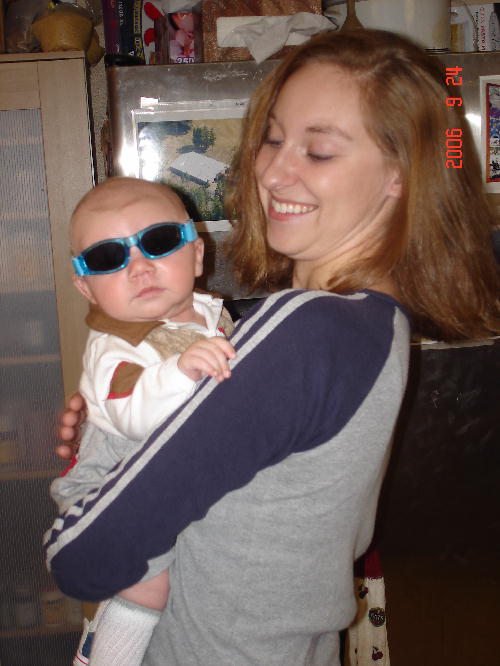 Aunt Sydney and hip Luc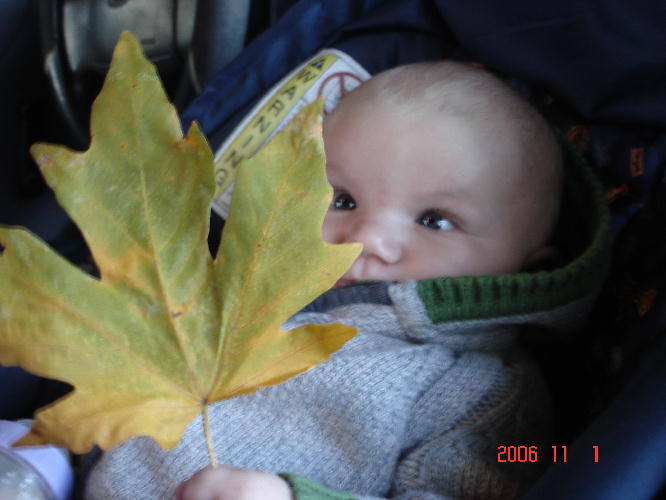 3 months old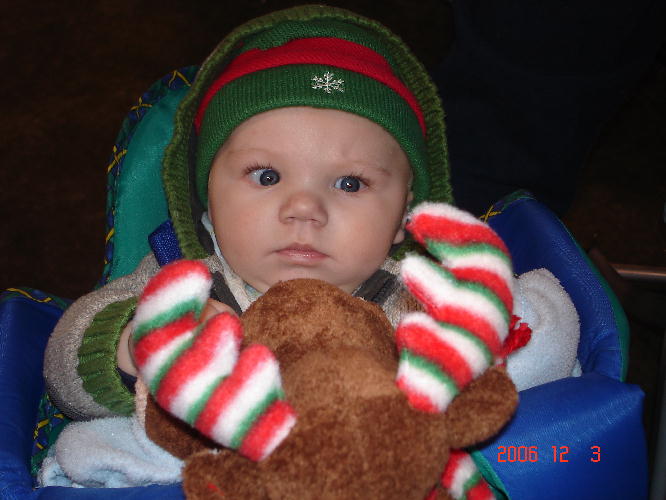 Lucas 4 months old meets the Christmas Moose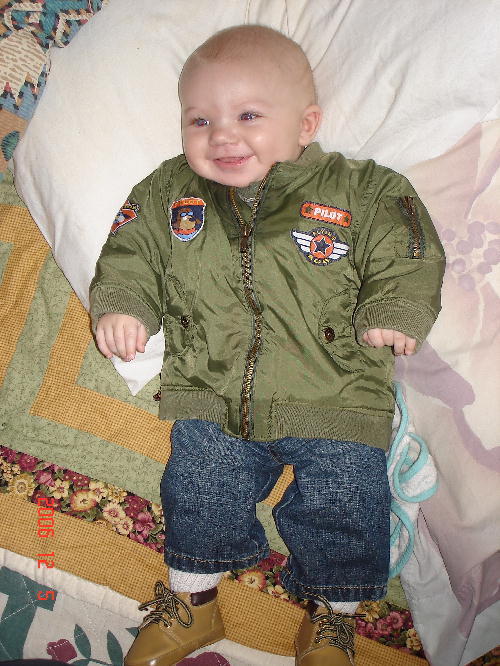 Future aviator/horseman?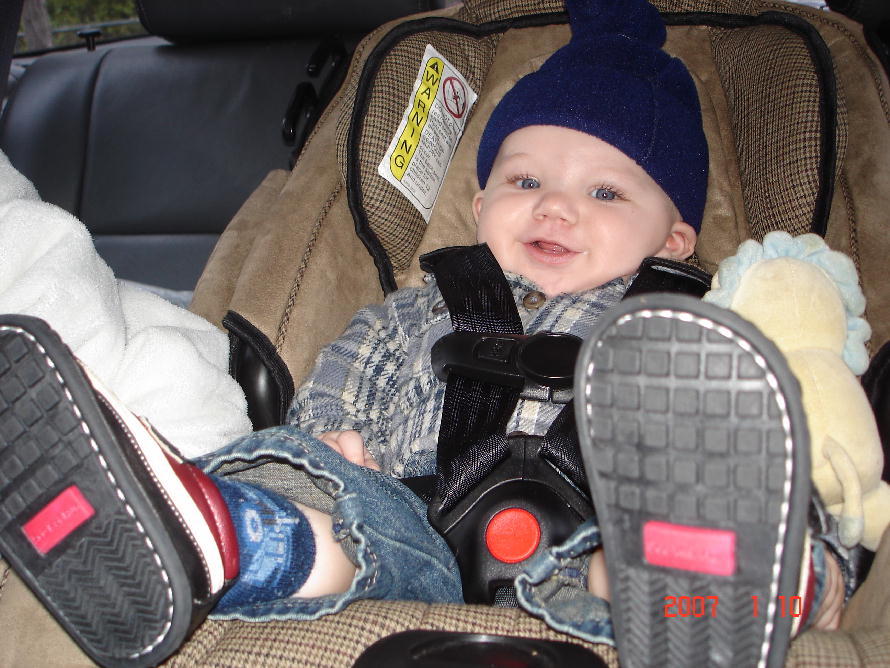 5 months old Lucas, with big shoes to fill!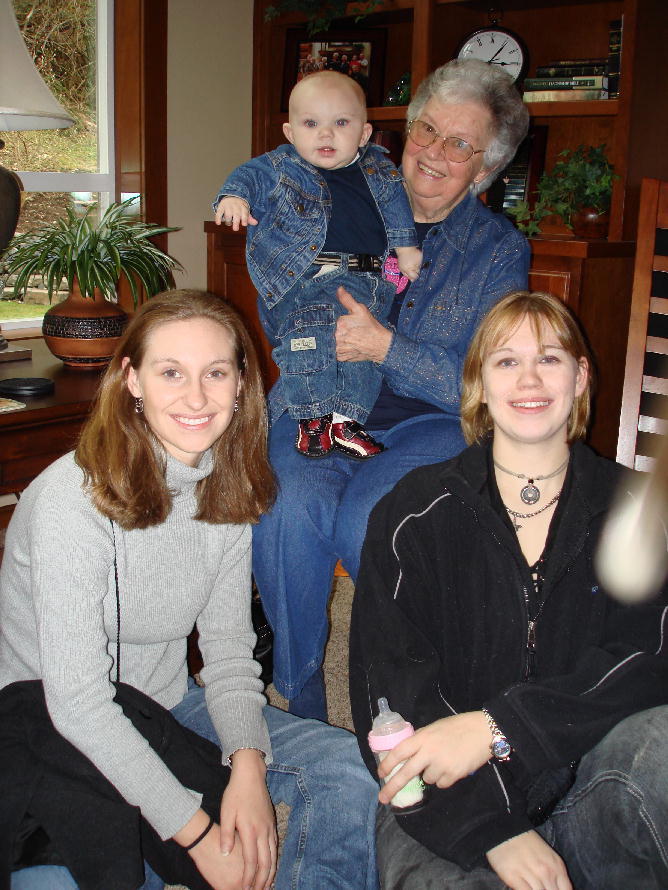 Sydney, Great grandma Bea, Linze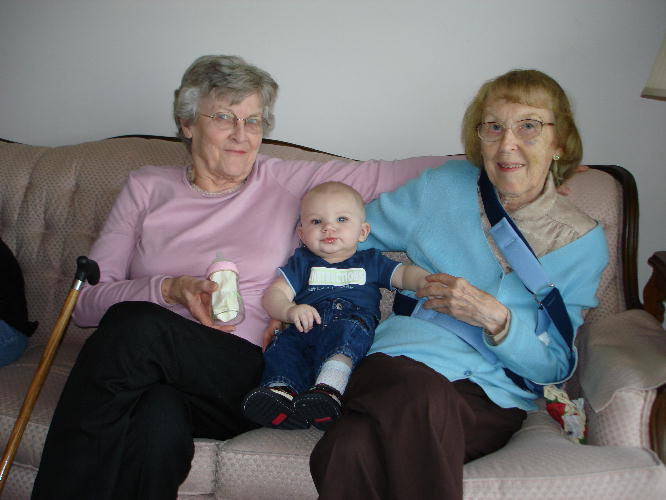 Great Aunt Ethel Pease and sister, Great Grandma Ruth Bradley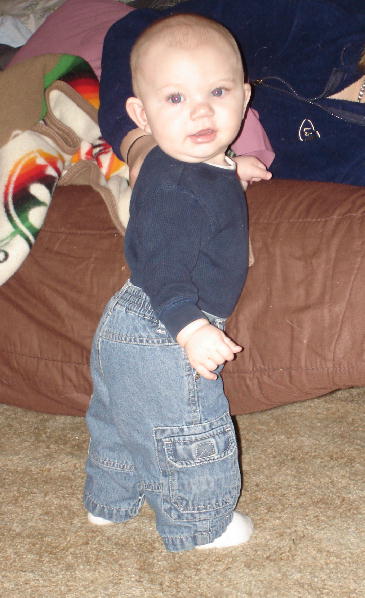 6 months old and standing!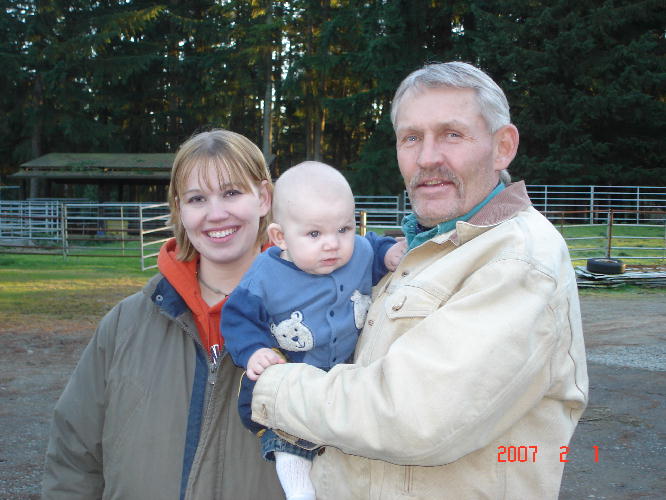 Linze, Lucas 6 months, and Buck Roth
---